Public Works Principal Secretary Mariam El-Maawy dies while undergoing treatment in South Africa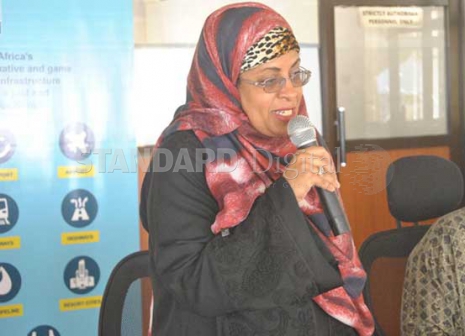 Public Works Principal Secretary Mariam El-Maawy has died while receiving treatment in South Africa.
Mariam El-Maawy was rushed to South Africa for specialized treatment after she was injured in the Lamu Al Shabaab attack in July this year.
Elite security forces rescued the PS from suspected Al Shabaab militants who had taken her captive in a remote part of the volatile Lamu County.
Officers from the Kenya Defence Force (KDF), the General Service Unit, and the Administration Police rescued the PS about 45 minutes after she and five other top government officials were kidnapped by the gunmen at Milihoi along the Lamu-Mpeketoni highway.
At least four security officers, including Ms El-Maawy's driver, were killed in the operation following the abduction that marked a significant escalation of the low-level insurgency the militants have waged in parts of Lamu since early 2014.
KDF helicopter airlifted El-Maawy to a hospital in Nairobi. Sources said she had a bullet lodged in her left shoulder and burns on her legs.