Why lawyers want officers in Akasha case in court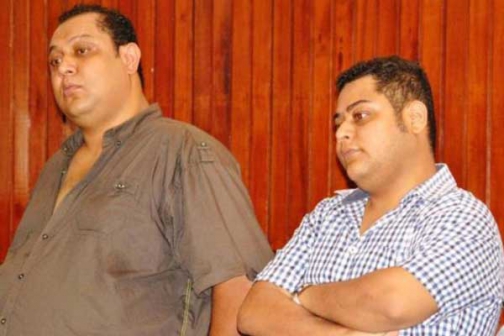 Lawyers representing Baktash Akasha, Ibrahim Akasha, Indian national Vijaygiri Goswami and Gulam Hussein from Pakistan now want two senior officers representing Inspector General Joseph Boinnet to appear before the High Court in Mombasa to explain the mysterious disappearance of the four from the court's jurisdiction.
The court heard that Maalim Abubakar and Munga Nyale were involved in the arrest and extradition of the four accused. Yesterday, lawyers Kiraithe Wandugi and Cliff Ombeta applied to have the two officers appear before Lady Justice Dorah Chepkwony to produce the accused.
Wandugi said the Director of Public Prosecutions was shielding Abubakar and Nyale and there was need for them to appear in court and produce the accused as earlier ordered by the court. "If the IG cannot produce bodies of the four applicants, then we cannot say the country is governed by the rule of law. Why did Maalim and Nyale take away my clients yet he does not want to appear in court and produce them?" asked Wandugi.
The four were extradited to the US on January 30 to face drug trafficking charges and were charged on February 1 with conspiring to import narcotics to the US. They appeared before a grand jury in New York where they were also charged with production of tonnes of narcotics within Kenya and throughout Africa and conspiring to import and distribute heroin and methamphetamine into the US.
On February 3, 2017 the IG denied any knowledge over the whereabouts of the Akasha brothers and their conspirators. However, a day later Boinnet confirmed to the press in Mombasa that the government had a hand in the arrest and extradition of the accused.
CS Eugene Wamalwa: Why I fled city politics
For the first time since he quietly pulled out of the race for Nairobi governor's seat, Water and Irrigation Cabinet Secretary Eugene Wamalwa has opened up on his short-lived bid.