How much it costs to host the world's most powerful man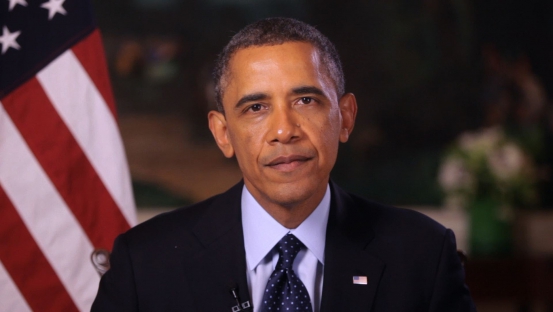 When he first travelled to Kenya in 1986, he did so unnoticed, like any other ordinary American tourist. Twenty years later, as Senator of the State of Illinois, Barack Obama returned to a more respectable reception by the Mwai Kibaki Administration.
But the quality of his reception this time around is expected to hit a crescendo when, as leader of the world's most powerful country, Obama jets into Kenya in a fortnight.
Already, several equipment, including more than 50 special cars that will be at the disposal of America's 44th President while on his three-day visit, have arrived. And contrary to previous visits when he flew in on a commercial flight and private jet as senator, Obama will fly in on the US presidential Air Force One.
When he last visited in August 2006, Moses Wetang'ula, then the assistant minister for Foreign Affairs, was the most senior government official present to receive him. Except for uncoordinated chants and ululations from excited crowds, there was no official choir to welcome him to Kenya, nor a guard of honour mounted for him to inspect.
His quiet reception at the vice-presidential pavilion upon arrival at 6pm on Thursday, August 24, barely lasted 30 minutes. He then drove off in a fleet of US embassy vehicles accompanied by Ambassador Michael Ranneberger.
But an elaborate and colourful reception led by none other than President Uhuru Kenyatta awaits Obama when he arrives on the evening of Friday 24 for the Global Entrepreneurship Summit in Nairobi.
President Kenyatta's spokesman Manoah Esipisu has already hinted at a huge reception for the US President, whose father was Kenyan. Addressing the press recently, Esipisu told Kenyans to brace themselves for inconveniences during the high-profile visit.
Similar alerts have been issued by Inspector General of Police Joseph Boinett and other security agencies. Ordinarily, when a US President visits, transport and communication systems grind to a halt. This is because such trips require extraordinary security measures.
While in Kenya, Obama will be chauffeured in a luxury customised presidential Cadillac limousine code-named "the beast".
According to online details titled "Inside the President's armored limo", there are 12 "beasts" currently in service, with an estimated cost of $1.5 million (about Sh147 million) per car.
The bulletproof "beast", which is 18 feet long, has doors that are eight inches thick while its windows are five inches thick. It is also installed with several luxury and essential features, including a direct phone line to the US Vice President.
The contrast between the "beast" and the matatu (the type where travellers sat in two rows facing each other with knees touching or legs interlocked), which Obama boarded in 1991 to his father's home in Kogelo, Siaya County, is beyond comparison.
Then, he squeezed himself into the matatu, which he describes in his famous autobiography Dreams From My Father, as "a sad-looking vehicle with balding, cracked tyres."
On that occasion, Obama ended up carrying his half-sister Auma on his lap together with a basket of yams while supporting a crying baby!
This time around, Obama will also not have to worry about traffic jams, similar to those he frequently experienced while in Auma's Volkswagen beetle, along Uhuru Highway and near the University of Nairobi, where his sister worked as a lecturer.
Nonetheless, foreign travel by US Presidents is a costly affair, much as it is difficult to ascertain exact figures since such data is considered confidential. But journalists David Nakamur and Carol Leonnig divulge that a Secret Service internal memo leaked to The Washington Post ahead of Obama's three-nation Africa tour in 2013 demonstrated just how costly long foreign trips can be.
In one of the online issues of The Washington Post, David, who is a White House correspondent and Carol, who covers federal agencies with a focus on government accountability, report that the trip entailed hundreds of Secret Service agents to secure facilities in Senegal, South Africa and Tanzania.
There was also a Navy aircraft carrier with a fully staffed medical trauma centre stationed offshore in case of an emergency and military cargo planes to bring in 56 support vehicles, "including 14 limousines and three trucks loaded with sheets of bullet-proof glass to cover the windows of the hotels where the first family stayed."
Fighter jets were also expected to fly in shifts, giving 24-hour coverage over the president's airspace. It is estimated that costs of the eight-day African trip ranged between $60 million (Sh5.7 billion) and $100 million (Sh9.7 billion). Air Force One reportedly costs over $228,000 (Sh23.2 million) per hour to fly.
Obama's presence in Kenya could equally be costly this time around — due to the heightened security owing to the threat from Al-Shabaab.
In the meantime, it remains unclear whether the US leader will visit kinsmen and women in his father's ancestral home. In 2006, Obama toured Kogelo via the lakeside city of Kisumu in the East Africa Safari Express commercial flight.
The plush Medina Palms
Medina Palms Beach Resort in Watamu, Kilifi County was ranked among the top 25 hotels in Africa by TripAdvisor. It was the only Kenyan hotel in that list.