Raise Sh66b Treasury bond to buy vaccines for everyone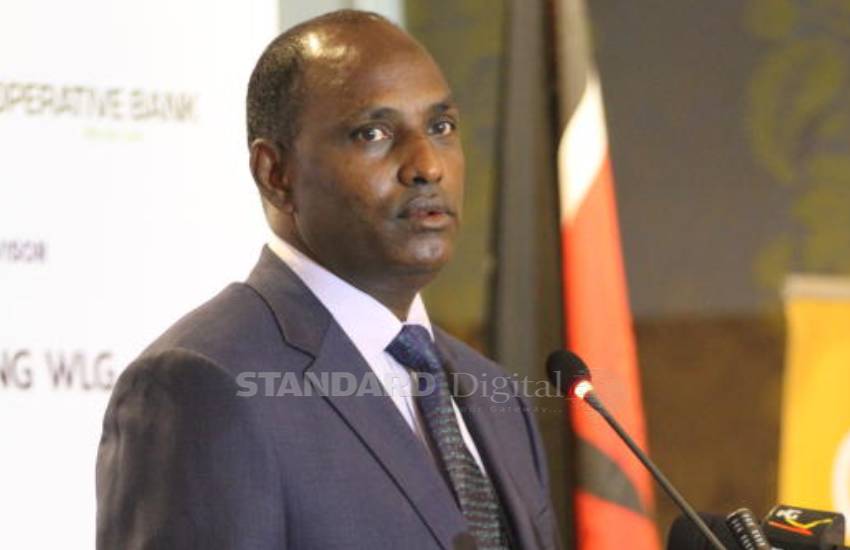 The steady rise of Covid-19 infections continues to exact a heavy toll on Kenyans and the economy. The spread of the virus prompted the government to impose cessation of movement in Nairobi, Kiambu, Nakuru, Kajiado, and Machakos.
These containment measures are like a double-edged sword. While they will protect citizens from Covid-19, they will also expose the entire population to economic vagaries and portend massive loss of income at a time when the economy had just started recovering.
The informal workers, youth, and micro, small and medium entrepreneurs are directly affected. The lockdown measures will lead to a decrease in domestic production and consumption of goods and services and thus precipitate downward pressure on all sectors. Individuals and businesses are all staring at a bleak future owing to job losses, pay cuts, and declining revenue. Even the revenue authority will face corresponding losses of tax revenue.
In this regard, the government should consider urgent mass vaccinations.
It is an embarrassment that the country has vaccinated barely 300,000 people since March 2021. From the 2019 census, Kenyan adults are estimated at 26 million making up 56 per cent of the total population. Kenya would therefore require approximately 26 million doses to vaccinate all its adult citizenry. However, given that not all adults might be at high risk of transmission, the country may choose to acquire 20 million doses.
The country will require an estimated $600 million (Sh66 billion) to purchase 20 million doses of the AstraZeneca vaccine, which is preferred because it can be kept in a normal refrigerator for ease of transportation and costs about $7 (Sh750) per dose (for developing countries), compared for example with the $35 (3,700) charged by US firm Moderna for its vaccine outside the United States.
The Sh66 billion is sufficient to cater for two doses per person. While this cost appears high, it is, without doubt, a necessary evil when compared to the high losses that the country has already incurred and will continue to incur daily during lockdown. This amount can be raised in a Treasury bond within a couple of days.
On March 12, 2021, President Kenyatta noted that Kenya's economy, which had been projected to grow by 6.2 per cent in 2020, had only grown by 0.6 per cent. In the same period the economy had lost Sh560 billion of GDP, seen as the opportunity cost of the lockdown to prevent an average of 2,000 deaths per day. This loss in GDP in 2020 translates into a loss of over Sh60 billion per month within a nine-month lockdown period.
The cost-benefit analysis of spending Sh66 billion to reopen and revive the economy and guard against a continued loss of Sh60 billion per month cannot be understated. We must take urgent and proactive action to manage this pandemic.
Secondly, the government must put in place measures to educate citizens on the importance of vaccination to ensure its success. The government must also cushion individuals and businesses by reviving the temporary cuts in personal and corporate income taxes, reducing the value-added tax and lending rates, and directing banks to provide moratorium or rescheduling of loans.
The government should also review tax policies and suspend implementation of the minimum tax calculated at 1 per cent of gross revenues earned by each company. The timing is also unfortunate for businesses already operating in a difficult economic environment.