How to turn used face masks into tangible jobs and save environment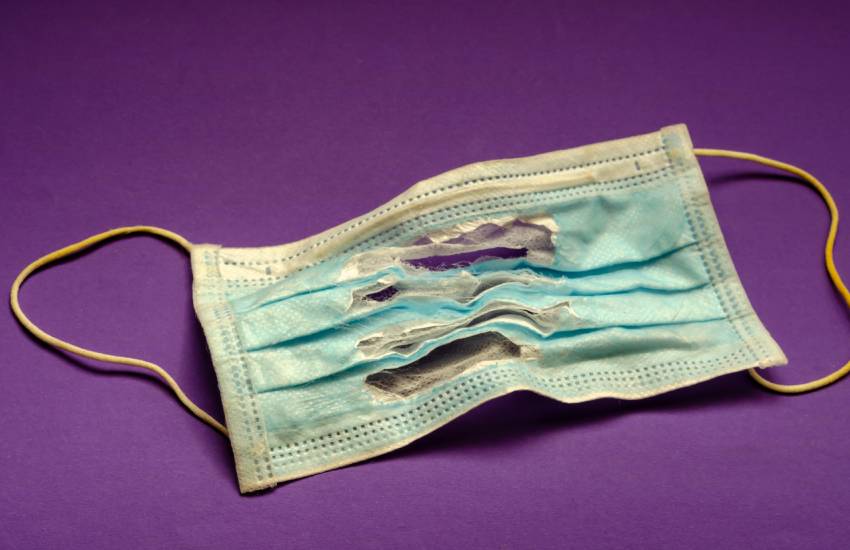 In the early months of Covid-19 in 2020, Kitui County Textile Centre shot to global fame when it transformed overnight from a garment production factory into a mask production centre.
Such life-saving masks are now posing an environmental problem because they are a source of micro-plastic fibers that are harmful to the environment.
Every day 6.8 billion disposable face masks are used across the globe. Millions of disposable face masks find their way to landfills daily and instead of wasting away in dumpsites and clogging our waterways, they can be translated into money.
Researchers at RMIT University in Melbourne, Australia have discovered a novel way of turning waste masks into a goldmine.
These masks are shredded and mixed with processed building rubble to produce material that adds a critical stiffness and strength to the base layers of roads and pavements.
Approximately 3 million masks can be used to make a one-kilometer-long, two-lane road.
Based on the success of this research, the same researchers are now exploring how disposable face masks can be used as an aggregate material for making concrete.
We can also borrow a leaf from companies like Wilko, a retail chain in England. It has set up special collection bins in 150 of its stores in the country. The public can drop off their used masks in these special bins.
Wilko is partnering with two recycling experts who process the used face masks into valuable material. Such are the complementary partnerships to embrace in Kenya if we are to succeed in collecting our used face masks, used gloves plus plastic bottles and monetise them.
In this England partnership, the collected masks are quarantined for 72 hours then shredded alongside other plastic waste. Thereafter, the resultant shreds are melted down and pressed into durable boards that can be utilised in making furniture and building materials.
It is time for Kenya to seize the unlikely business opportunities presented by millions of used PPEs that are thrown away every week.