Prepare well for school reopening to avert crisis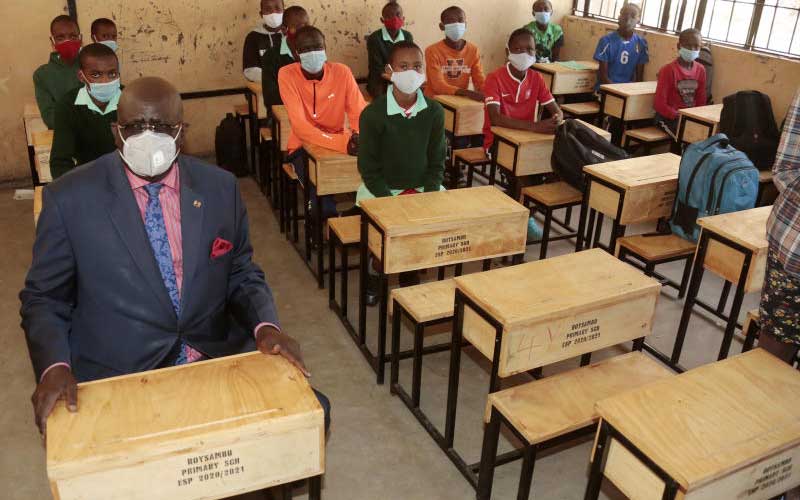 Few challenges have tested our collective resolve, resilience and resourcefulness in modern times than the Covid-19 pandemic.
Families, teachers and education policymakers are unlikely to have a normal Christmas as they try to figure out how to navigate school reopening set for early next year after nearly a year of disruption.
They are faced with various options to get the school calendar rolling whilst complying with the Ministry of Health protocols placed to curb the virus spread.
No one wishes to have schools turn into super spreader events like political rallies and social gatherings that have ignored the health guidelines.
The need for a proper social distance between learners has necessitated a raft of infrastructural demands including emergency construction of extra classrooms, dormitory spaces and recruitment of additional teachers to man the extra classes.
This is in addition to sanitation facilities like regular water supply, expanded common facilities and accompanying infrastructure.
Elderly teachers and those with underlying medical conditions will be exempted from teaching duties and they will need to be replaced on a temporary or permanent basis. It is a fact that even during normal times, shortage of teachers was a problem.
Take a quick survey and help us improve our website!
Take a survey
As such, these extraordinary times will call for extraordinary resourcefulness, actions and decisions.
Thankfully, with the advent of devolution, enormous resources and functions were cascaded down to action stations on the sub-national levels of government. This has ensured there exists considerable leadership capacity, resources and institutional assets to guarantee a safe reopening of schools.
These include the National Government Constituency Development Fund (NG-CDF).
Leadership and institutions at the local level should be mobilised to play a role and offload the burden of emergency response from school managers who even in normal times, had their hands full managing learners and delivering the curriculum requirements.
Non-state actors involved in education delivery including faith-based institutions, philanthropists and development partners should extend aid to deliver extra physical facilities and human resources.
Among the ideas worth considering is how county governments, elected leaders and schools could create and combine synergies with other institutions like technical training institutions, the military, the National Youth Service (NYS) to quickly deliver the physical facilities needed and at a minimal cost.
Once political consultations and clarity on the role of each participant is secured, the delivery of the extra classrooms and dormitory facilities should take a shorter period and cost less than through normal disbursements of resources to schools, tendering processes and disputes that come with public procurement.
Polytechnics and technical schools have tendered for and executed public civil construction works in the past and have the capacity for quick determination of Bills of Quantities and the human skills sets for quick execution if the military and NYS supplied materials at minimal non-commercial cost.
All these institutions are national assets and there is no good reason why they should not be deployed to respond to the school re-entry emergency needs.
The national government has already taken the lead in this direction by setting aside resources for mass production of desks.
However, it is apparent that not all schools have the extra classrooms required to accommodate the extra desks.
For instance, a boarding secondary school in Central Kenya with a population of 1,120 students, and whose average normal class was 42-45 students indicated it required a minimum of 26 extra classrooms to meet the public health social distancing requirements of 17-20 students per classroom.
Such a boarding school will also require considerable extra dormitory space and dining hall space expansion, all of which come with considerable costs that the schools had not budgeted for, or needed before the pandemic.
In anticipation that the Covid-19 menace will not last forever, local stakeholders can determine construction materials most appropriate for the extra spaces needed and in a timely manner to meet reopening needs.
In a few weeks, anxiety is likely to hit fever pitch unless parents, learners and the public are assured of the safety of learners and teachers.
-Mr Kamau is a governance and public administration expert. [email protected].