How publishers can boost reading culture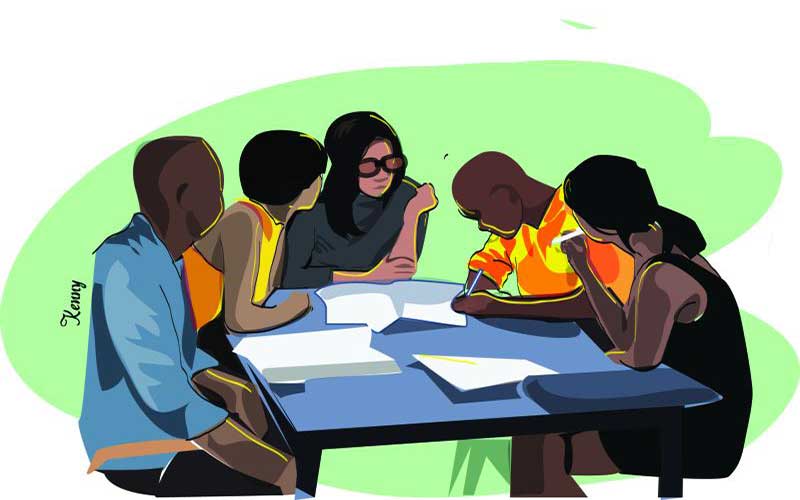 There is no such thing as a child who hates to read; there are only children who have not found the right book—Frank Serafini.
The early years of a child's education are decisive in laying the foundation for literacy skills—the ability to read and write.
Most of us may take it for granted. However, learning to read is much tougher than people think. Parents know how tough but decisive reading is in the educational adventure of children. The day a child comes to connect letters to words is as exciting as the day the child starts walking or talking.
This is because the ability to read gives a child the wings of an eagle. With it, children can and fly over the highest mountain tops of knowledge. It is the sesame to all knowledge, which knowledge ignites the mind, and shapes personality and character.
The teacher who makes this possible is worthy celebrating. That said, publishers can play a big role in helping children to make good use of the opportunities that reading offers to them—at every stage or grade of their educational experience.
Truth be told, ability or fluency in reading is not an end but a means to an end. It is the key to the intellects, souls and hearts of superior minds; to the thoughts, ideas and feelings greater men and women have written about human life and the world.
The only way to access the minds, hearts and souls of these men and women is through reading their books. This where publishers of books—imaginative and informational books—are very important in public education. They provide instructional materials, in conjunction with educational authorities, consistent with the agreed curriculum for different levels of education.
Publishers have the capacity to help a society not only provide fast rate education to a country, but also to nurture a national reading culture.
They can do this in several ways. First, they can change the fortunes of a country beyond their fiduciary duty by producing texts that are of high quality and which facilitate students to learn directly and independently from them. Ability to learn directly and independently from a book implies that the students are able to read with understanding and construct meaning on their own from the books. The interaction with the same content in the classrooms only reinforces what the student has already learned or will learn before and after the lesson respectively. Quality textbooks help develop students' ability to learn through reading.
Two, they can scan the published landscape for the finest imaginative and informational books and have them in bookshops across the breadth and length of this country. The books should be of great educational value—in terms of quality. They should have the ability to arouse the interest of students in terms of language, ideas and thoughts.
Three, the publishers should be able to aggressively market the books, which in their editorial judgement meets our national aspirations as a country.
Four, leaders and managers of publishing firms should be visible to the public. They should participate in public affairs and hold public speaking sessions with students in educational institutions and during cultural events.
It is not enough to simply teach children to read. Reading is a means to a larger end. The country must give children something worth reading; something that will stretch their imagination; something that develops their intellectual powers; that helps them make sense of their own lives and help them know that they are part and parcel of a larger universe to which they need to make a contribution.
The fiduciary duty of publishers to society goes beyond the school years of students. They have a duty to create and sustain a culture of reading. They can develop a habit of voluntary reading; reading that involves personal choice without the coercion of exams.
When they promote a reading culture among children, they are planting a permanent market for their other books—fictional and nonfictional works. A student who reads for leisure will continue looking for edifying books to read long after s/he has left formal schooling or learning. The student is likely to nurture that habit when he finds a family. S/he will buy books for his children, books outside the ones the government has prescribed for the curriculum.
-Mr Buhere is a communications officer, Ministry of Education. [email protected]