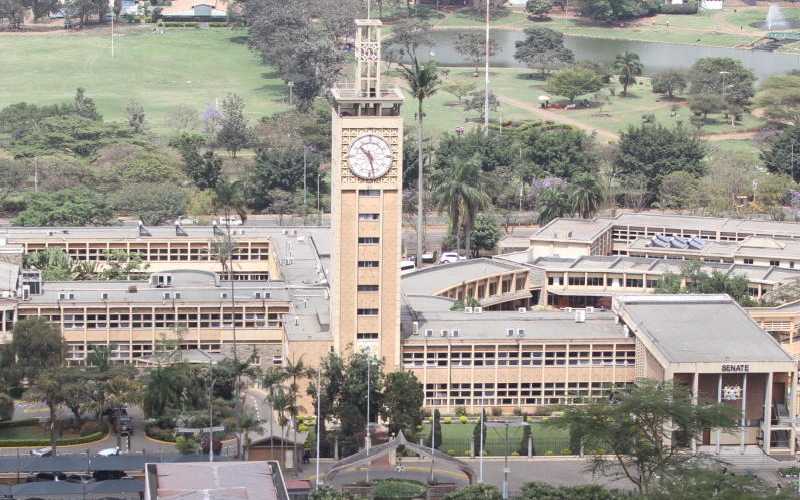 Chief Justice David Maraga's advice to President Uhuru Kenyatta came out of left field, taking many by surprise. In a letter to the president, the CJ has asked him to dissolve Parliament pursuant to Article 261(7) of the Constitution for failing to enact laws to achieve the Two-thirds gender rule where a third of representatives must be of one gender.
Suffice it to say, were the 12th Parliament to be dissolved prematurely, there would be few tears shed. It has not distinguished itself as a true representation of the sovereign will of the people. Nor has it provided oversight over an overbearing Executive. If anything, it has cast itself as subsumed by self-interests; raising its emoluments without due consultations with the Salaries and Remuneration Commission and doling out unreasonably high pensions to its members at a time when the country's finances are in parlous straits.
The CJ's advisory poses serious challenges to the Executive. If the president takes it up, he will, as some constitutional experts say, have to call for by-elections before the year ends. But can the country afford it? Won't the resultant campaigns pose serious health challenges for a country that still has restrictions on crowds because of the coronavirus pandemic?
Will it not put paid to the Building Bridges Initiative (BBI) of the president and his erstwhile nemesis Raila Odinga? The BBI is intended to bring solutions to perennial political problems and is expected to culminate in a referendum to bring amendments to the Constitution. But a referendum can only be facilitated by legislation from Parliament. With Parliament dissolved, BBI collapses.
Read More
On the other hand, if the president ignores the CJ's advice, it will add another stain to his record as an Executive who disregards the law. It will be yet another occasion of the Executive and Judiciary being at odds just like the failure to swear in 41 judges despite court orders to effect the same.
How then will the Executive expect to be entertained in court? What happens when laws passed by the august House are deemed unconstitutional because the courts declare legislators to be in parliament illegally? Ignoring the CJ's advice will also show up the Executive as one obsessed with amending the Constitution without fully implementing it in the first place or even demonstrating fidelity to it.
There are many who think that Parliament is responsible for its own predicament. It has been suborned by various interest groups to overlook egregious violations of the Constitution. It has looked aside as the police beat up, maimed and killed in the name of coronavirus. It has not spoken out against the evictions of scores in Ruai, Nairobi, despite the existence of orders prohibiting the same. It has not followed through to ensure that funds meant to fight Covid-19, but misappropriated by Executive appointees, are accounted for and the culprits brought to book.
To many, solutions to thorny or polarising issues are beyond the ken of this present Parliament in which politicians have been captured by their parties' extremes. The calibre of representatives is that which endorses the preconceptions of party heads. It is that which does not lend itself to open debate and a willingness to listen to other points of view. And therein lies the rub!
That we have mindless bots who cannot utter a word in Parliament but excel in insults and derogatory language at the behest of the silent puppeteers who pull the strings. Little wonder then that we do not have political wonks committed to policy enactment but sabre rattlers suspicious of those who do not share their views. No surprises then that despite reminders and appeals, the two-thirds gender law has not been enacted, not even after repeated threats of dissolution of Parliament.
The CJ warns direly that we "endure pain, if only to remind ourselves as a country that choices, particularly choices on constitutional obligations, have consequences." He further says, "let us endure pain if only to remind the electorate to hold their parliamentary representatives accountable". Time has come for Kenyans to be very circumspect about the quality of leaders they elect.
Should we be plunged into by-elections, it will be a costly affair that will have inimical effects on an economy that is already ailing. But should that happen, one of the campaign promises we must extract is the pledge to enact the gender laws, else, the country risks another cycle of a house of cards.
Mr Khafafa is a public policy analyst