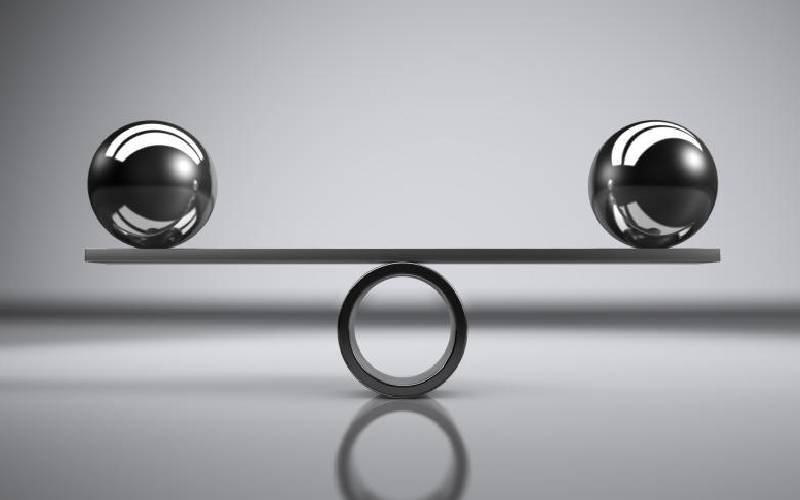 Chapter 12 of the Constitution outlines principles of public finance. That notwithstanding, the acrimonious contest to build consensus on which formula to use for revenue sharing among counties shows, in part, how weak our cultural bondage is. Culture provides knowledge frameworks that inform some of our hard held identity beliefs, revenue share for instance. In some cultures, up until someone messed the African philosophy on marriage, with arguments that a woman is married to an individual not a family, women married to the same man were weighted on the same scale in resource distribution. Mark the fact that as a custom – of course with exceptions – a man married, a woman was married. If a man had two wives, his piece of land, would be divided equally between the two wives. Now the interesting point is that it did not matter how many more children one woman had compared to the co-wife. 10 acres of land would be split in the middle. The one with 12 children would have the same share as the one with just one child.
SEE ALSO: What Raila risked losing by backing Senate cash formula
The logic at play must have been that a mother of one is as good as a mother of 12. The rights of a mother of one must be respected as the rights of a mother of 12. In fact, the symbolic language used to distribute wealth is "house" not wife. So if a man had 21 wives, he will distribute his wealth equally between the 21 "houses." Very interesting indeed! Some of our cultures and subcultures still hold this principle of equality in wealth distribution among "houses". But, this cultural principle in wealth distribution is fast fading. It is nevertheless a principle that could be applied to distribute national resources. Every county belongs to the national government and so has equal rights to draw from the central government. If it were to be applied in revenue distribution today, the major factor in the distribution is how to constitute a county system that deserves equal rights in resource distribution from the national government. The assumption however, is that Kenyans have a strong spirit to nationhood and patriotism. Clearly, this is a tough call in the absence of a patriotic leader at the top. The second wealth distribution principle in some cultures in Kenya was the number of children in each "house." The number of children to each "house" will determine who gets more resources. Of course, this principle still exists but is also fading in the context of emerging culture of individual rights. This is an interesting one because it is the thinking behind the one-shilling-one-person principle. The third cultural principle in some subcultures in Kenya is that more resources are distributed to the younger wife. The reason is that normally, the man would space the marrying timings.
SEE ALSO: Why we oppose population-based revenue formula- Wajir North MP
Other than those marry 47 or more wives, the logic was to marry once the first wife is settled with children. Subsequent women would be married at a spaced timing in some incidents with the youngest wife almost the age of the first wife's children. The logic of the principle was that the younger wife needed more resources to develop her "house". If we were to apply this principle we will require that poor counties be given more resources because others are already way ahead and therefore can sustain themselves. Well, this is problematic on many fronts. But, again who says counties that have been marginalised for years, do not deserve special attention? The last cultural principle worthy considering is contributive justice. This one holds that one should get as much as they bring to the common pool. It is also a line in scriptures that St Paul advocated for. He said that people who do not work should not eat (2 Thessalonians 3: 10). Unlike the sense in which St Paul proposed the principle, in its narrow interpretation and application, the national wealth distribution would be shared according to what each county brings to the common basket. The cruel bit of this principle is that lazy persons or persons who, for reasons beyond their control, cannot produce to contribute to the common basket will be condemned to the lowest levels. Capitalism thrives in this principle.
SEE ALSO: Final Fate of five nominated Jubilee senators lies with NEC
Which principle then is best suited for our national revenue share that will also reflect our Kenya culture as we claim in Chapter Two Article 11.(1). The Article states thus: "This Constitution recognises culture as the foundation of the nation and as the cumulative civilisation of the Kenyan people and nation." I understand "cumulative civilisation" to mean progress in development. Can we then apply culture to civilise ourselves? - Dr Elias Mokua comments on topical issues.