Opening country big win for the economically disadvantaged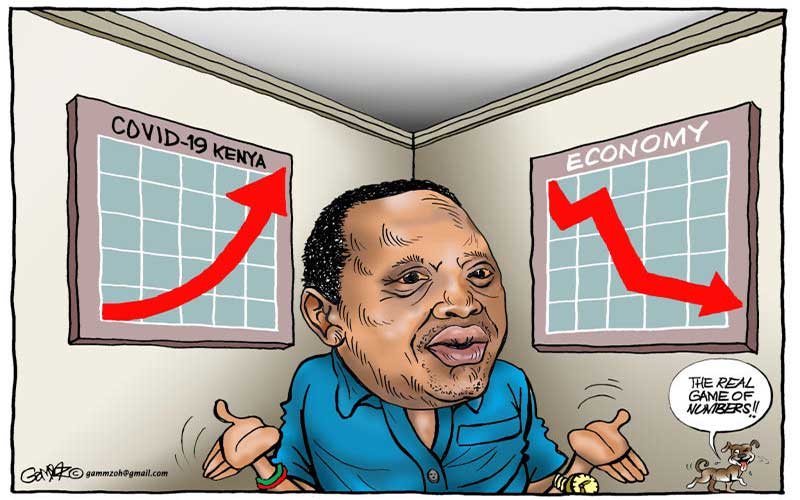 The long-anticipated announcement on easing of the restrictions placed to contain the virus spread was made. This is in order to assist our brothers and sisters who have suffered the most economically during the lockdown.
President Uhuru Kenyatta's challenge as our leader is no less than reconciling two incredibly difficult realities: the surge in recently registered infectious cases of Covid-19 and the difficult situation that low-income earners in Kenya have found themselves in.
Considering these, Uhuru released a plan for our gradual re-opening; a plan that includes important safety measures that will allow people to work while containing any further spread of the virus.
After the President introduced the first set of necessary protective measures in March, the unfortunate but inevitable consequence was that our economy suffered. The rapid spreading of the Covid-19 pandemic to all corners of the world in the past three months required countries, including our own, to close their borders, isolate infected individuals and shut down certain sectors of their economy altogether. Those working in transportation, hospitality and tourism, as well as casual labourers, suffered greatly.
Notable, however, is the fact that the government's economic policies managed to keep our GDP growth rate in the positive even at the height of the pandemic. While such a growth rate is important, it is not sufficient to guarantee that our fellow citizens at the bottom of the socio-economic ladder will continue to have enough resources to put food on their tables.
Uhuru's early July actions to ease restrictions therefore, come as a thoughtful and crucial policy for many.
All of the government's current actions ensure that those in the gravest of economic circumstances can work, while requiring the rest of us to continue to observe strict regulations. This is why the directive on the cessation of movement in and out of Nairobi and Mombasa, where many of the affected labourers live, was removed.
The same gradual easing approach is being applied to Kilifi and Mandera counties which registered a low number of new cases.
The nationwide curfew that has been in place from dusk till dawn has nonetheless been extended for another month. This shows consistency on Uhuru's part in that he continues to restrict people from public gatherings at weddings, bars and restaurants. Importantly, this ban extends to political life as well.
Rigorous safety measures are more important now than ever. Uhuru aptly warned those of us benefitting from the partial freedom of movement to be vigilant and adhere to strict rules such as distancing, wearing face masks and washing our hands regularly. The sad reality is that many of us still do not take these regulations seriously enough, with some of our citizens even questioning the very existence of the virus.
This is why Uhuru's current measures play a critical role. Spreading information to make sure that we all understand what is at stake should come first. The president's decision to allow for the resumption of religious services, albeit with certain caveats, is important here too. Uhuru rightly assessed that places of worship can play an advantageous role in disseminating key facts and methods of personal and community protection amidst the pandemic. Not to mention, the psychological support that religion provides to many of us.
Secondly, the president's careful attention to current numbers in terms of people infected with the virus is critical. Uhuru mandated that the Ministry of Health would closely monitor the situation in order to be ready to return to stricter countrywide regulations, should a sudden surge in infection rates be seen. By this, the government continues to ensure our well-being at a national level.
Thirdly, and perhaps most importantly, Uhuru is preparing Kenya's capacity to effectively contain a potential future surge before it spirals out of control. His preparation of isolation units in hospitals, just as at the beginning of the outbreak in March, will be supplemented by his outreach effort to churches. He realised that churches and their charity support networks can play a vital role in expanding Kenya's capacity to cope with the virus beyond the stretch of our healthcare system.
All of the above measures guarantee that citizens most economically disadvantaged by the pandemic could build a safety budget while working for as long as possible, without putting themselves at undue risk.
At the same time, Uhuru's careful measures also set up a mechanism whereby, if the current easing of restrictions have an adverse effect and facilitate a sudden surge in infections, Kenya will be well poised to revert to previous regulations and contain it.
This demonstration of wisdom and leadership sets us up in good stead to deal with whatever is thrown at us.
Mr Kihoro is a Data and Research expert. [email protected]