Ramadhan: Lessons for Muslims, non-Muslims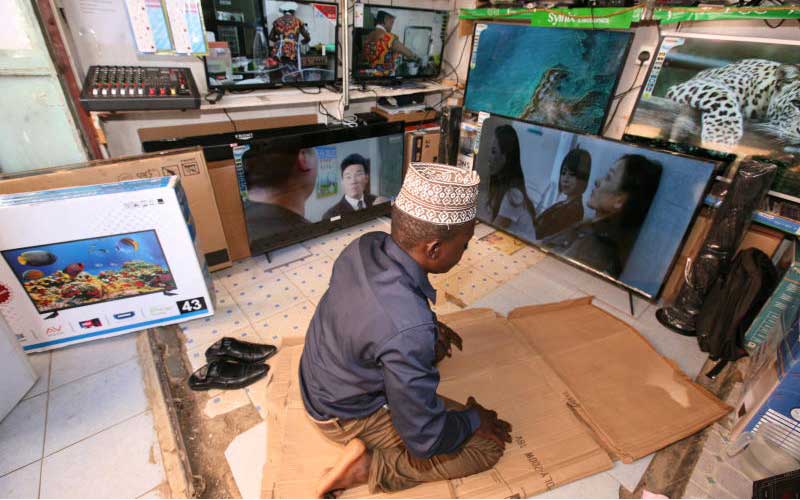 During the holy month of Ramadhan that will come to an end this weekend, Muslims around the world observe a month of fasting, prayer and reflection. The daily fasting gives people an opportunity to think about their observance and spirituality, while also taking part in community rituals.
At approximately 10 million people, Muslims in Kenya make up about 21 per cent of the population. During this time, our Muslim brothers and sisters take time every day to think about bettering themselves and how they can give back to the community. As they strive for heightened awareness of God, many use the opportunity to perform acts of charity and help the vulnerable.
Muslim communities come together to help those in need and invest valuable time in their families.
Unity and community
This year, Ramadhan is very different from all other years. Due to the Covid-19 pandemic, many worshippers are doing their prayers at home and holding festive iftar meals with only their closest family members. But despite the physical distancing challenges, they still find ways to take part in community rituals and meditate on self-improvement.
In fact, nothing is as easy this year as in the years past. Many of us are in challenging financial situations as we are unable to work from home. Some are separated from family members living in other cities and have not been able to see their children and grandchildren for long spells of time.
But somehow, we are able to carry on. We are able to push through, and even use the spare time for some self-reflection.
We also have much to learn from our Muslim countrymen and women who have been celebrating Ramadhan. In the spirit of unity and community, it would do us all good to pause for a moment each day and think about what we can do for one another.
While the Covid-19 situation is extremely difficult, the overall climate in Kenya is still more promising than in past years. Though it may not feel like it at the moment, we have much to be thankful for.
The Muslim community is but one of many large but interrelated groups in Kenya's social landscape. And we have many things to learn from the cultures of all the different ethnic groups in our country.
Even though Kenya is known for its tolerance of different faiths and for its celebration of diversity, tribal politics which lead to inter-ethnic clashes are major drawbacks.
While Kenya most of the time is seen as the pearl of East Africa, every five years the blood that has been shed over elections becomes the first thing that comes to mind when people out there think about Kenya.
Inclusion and tolerance
However, since the handshake between Raila and Uhuru over two years ago, Kenya has transformed into a single, large community; a community that is proud to be diverse and happy to be multicultural. Under this administration, every community is served and taken care of - not just the ones represented by the people in power.
Kenya is a land of inclusion and tolerance, one that respects the tribal and religious traditions of all of its members. The handshake was much more than a mere grip of the hands between two political leaders. It represented how far we have come as a nation, and what we are capable of doing if we put our heads together.
It represents stability and peace, harmony and community. And while some of our fellow Kenyans celebrate Ramadhan, we can take some examples from the teachings of Islam. Whether we are Christian, Hindu or something else, the values instilled by Ramadhan can serve as a model for all of us.
In particular during this time, with so many people suffering, all of us who are in a position to help should volunteer our time or other resources to those in need. Helping the community is not just an economic alleviation, it is a moral imperative.
And we must make sure to take care of family members, especially our matriarchs and patriarchs that are at a higher risk of suffering from complications due to Covid-19. We should all stay at home as much as possible to reduce the spread of the virus.
No matter our tribe or religion, we are all one community. With that mindset, we are too powerful to be destroyed by a virus.
Mr Guleid, the former Deputy Governor of Isiolo County, is CEO, FCDC Secretariat