Nairobi's fall would be the start of our economic collapse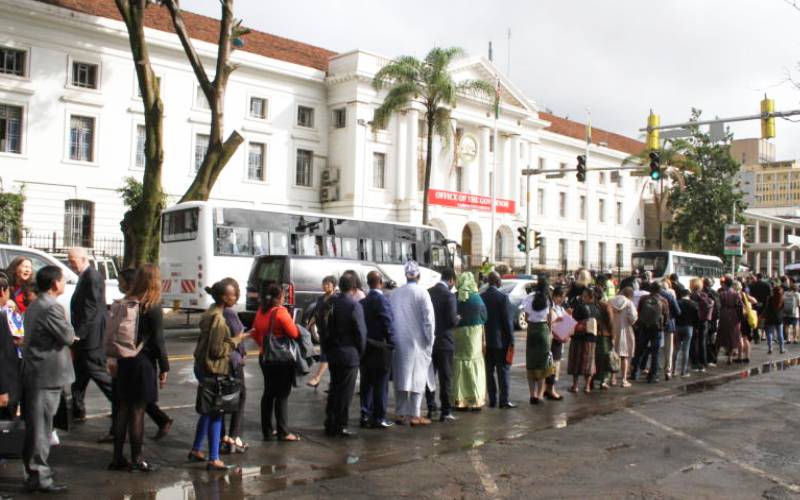 We live in a time when the idiom "drastic times call for drastic measures" is rarely more appropriate.
For years, Nairobi has faced teething challenges, and with Governor Mike Sonko surrendering key county roles to the national government as he faces graft charges in court and an impeachment motion, drastic action had to be taken.
It would have been nothing short of negligent for business to continue as normal in the capital city and the region's economic and commercial hub.
President Uhuru Kenyatta's decision to ask Sonko to hand over the reins has elicited mixed views. Skeptics view the move as working against the spirit of devolution, but majority view it as a decision made in the best interests of the nation.
Our capital city, which is our economic centre, controls almost 24 per cent of Kenya's Gross Domestic Product.
Letting Nairobi fall, as it was close to doing, would perhaps be the first domino in Kenya's economy falling. Even Sonko admitted in a Facebook post that part of the move was to improve service delivery and "help strengthen devolution."
What Sonko meant by this is that devolution cannot afford to lose the support of the people and if they feel that local level politicians are not adhering to expectations and promises, then it hurts the very concept of devolved local power.
For the government to take control over a capital city, and for it to be placed under special circumstances, will not be unprecedented.
Washington DC is the capital of the US, but the residents do not sit in any one of the 50 states. The city is run by the Government of the District of Columbia, within the Legislative branch of Federal government, which makes the government a Federal agency.
In Nigeria, Abuja is run by the Federal Capital Territory Administration, which is led by a minister selected by the President.
These are just two such examples which demonstrate that government and federal control over a capital will not be unique to Kenya.
In addition, the functions that are handed over are not all-encompassing and include only county health services, transport services, county public works, utilities and ancillary services as well as county government planning and development.
Matatu situation
These are the crucial areas that are needed to be overhauled to get Nairobi on its feet again. The matatu situation getting out of control, incessant traffic jams, mounds of uncollected garbage, shortcomings in revenue collection and a significant drop in the level of services have necessitated this move.
Residents have for a long time felt there was no one running the city and they could not take it anymore. They have been screaming out for change and for the government to take drastic measures. Even members of the Nairobi County Assembly in January unanimously called for the government to recreate the Nairobi Regeneration Committee to take over the running of City Hall, with some calling for the person effectively running Nairobi to be selected and not elected so they can be dismissed if they are not up to the job.
There are a lot of questions regarding how the city will be run, and for how long this new situation will last. Some are talking about the Abuja model which was initiated by former President Olusegun Obasanjo at the end of 2004, after the system failed there.
That is what we need to ask and require from all of our political leaders, whether local or national. Drastic times do indeed call for drastic measures, but they also require courage and decisiveness.
- The writer is an IT consultant