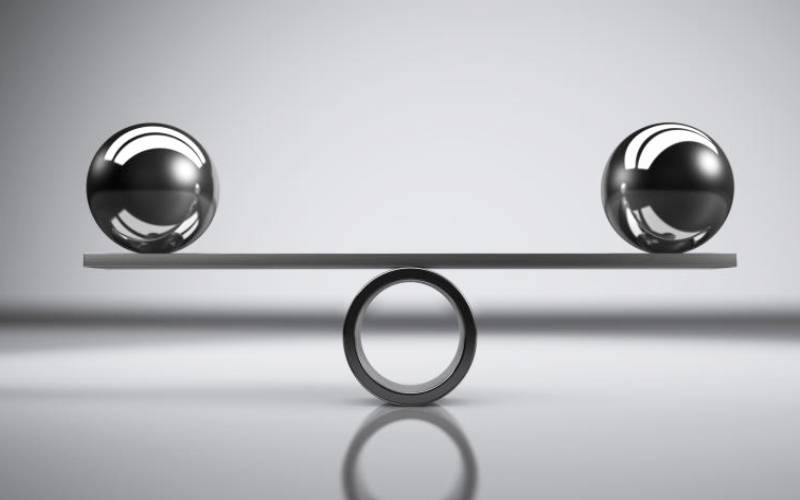 "Nothing in the world is more dangerous than sincere ignorance and conscientious stupidity"
- Martin Luther King Junior. A single story has been defined as a situation where the same story gets told over and over again about people or a place that is not known first-hand. Novelist Chimamanda Adichie says when a story is heard from one perspective or viewpoint, it creates stereotypes. She warns that, "if we hear only a single story about another person or country, we risk a critical misunderstanding."
SEE ALSO: Ruto seeks to save hotel by paying for land a second time
The Judiciary in Kenya has been a victim of the single story. Of the three arms of government, it has often been treated as being of a lesser stature than the Executive and Legislature. Its independence has been threatened through repeated cuts of subventions due to it. In a recent staring contest pitting it against the Executive, the latter blinked first and reversed Sh3 billion that it had perniciously withheld. But the Judiciary's victory is pyrrhic when one considers that it is understaffed, with 41 judges recently appointed yet to be gazetted and sworn in by the Executive.
Economic growth
Further, there is a narrative that is being peddled that the Judiciary is obsessed only with the trappings of power that include fancy cars and a retinue of bodyguards. All these, it is said, at the expense of service delivery. Nothing could be further from the truth. If anything, this ties in with the Jubilee administration's trend of not broaching any opposition to its single story. From the onset, it has been dogged by protestations from within the ranks of different professionals working in government. First, it was doctors complaining about the deplorable conditions under which they worked in government facilities. Next, teachers went on strike to push for the honouring of a Collective Bargaining Agreement (CBA) that the government had reneged on.
SEE ALSO: Flower farms want cargo planes increased
Then the alternative government in waiting, the Opposition, was blamed for creating an environment that wasn't conducive for economic growth and development. The government's bid to control its narrative has seen it spend copious sums in leasing medical equipment to the country's 47 counties. It has not translated to tangible benefits for both doctors and patients. The Kenya National Union of Teachers (Knut), a decades-old movement that has distinguished itself in fighting for teachers' rights, has been systematically broken and stands in danger of being defunct. The opposition exists only in name. Its leading lights are in bed with the government and don't provide the checks and balances expected of a multi-party democracy. Another single story is in the Legislature where a lower standard of propriety, than the other arms of government, is accepted. This ignorant view informs the thinking of the vast majority. Allegations of bribery to throw out Bills brought before the House abound. Other Bills detrimental to the well-being of Kenyans are routinely passed. Mombasa-based advocate Kipruto Kertiony sums it aptly in a caustic observation saying, "Where there is a matter of utmost importance in parliament, the issue is settled, not by debate and vote, but by staying away from it all, with the express connivance of party leaders. They (Members of Parliament-MPs) do not serve the people in whose name they hold their seats. And the people don't see anything amiss in that."
Supremacy contests
SEE ALSO: Ruto stays clear of row on county revenue but demands fair solution
It would be remiss not to call to mind two recent incidences touching on the legislature. The first is the Kibra by-election occasioned by the constituency's first MP. Campaigns were not premised on issues affecting the residents of Kibra, but rather were supremacy contests pitting former Prime Minister Raila Odinga against Deputy President William Ruto. This reflects on how the electorate has been diminished to base thinking, with an important constituency exercise reduced to bedroom matters; a juvenile phallic-measuring contest. The second has to do with the raising of Kenya's debt ceiling by MPs. This is despite warnings from the Parliamentary Budget Office (PBO), an independent think-tank of economic experts that advises MPs. The national government has previously overshot the threshold. A new ceiling at Sh9 trillion is now operational. There are fears that it will not only be breached, but will cause untold suffering to Kenyans already burdened by unsustainable debt. Kenya is facing woes because of economic mismanagement. For a long time, citizens have been conditioned to a single story that relegates them to mere observers of their destinies. Not anymore. A demand is being made for leaders of sound moral rectitude, above reproach like Caesar's wife. And this is not restricted to the Judiciary, but widespread across the three arms of government! Mr Khafafa is a public policy analyst