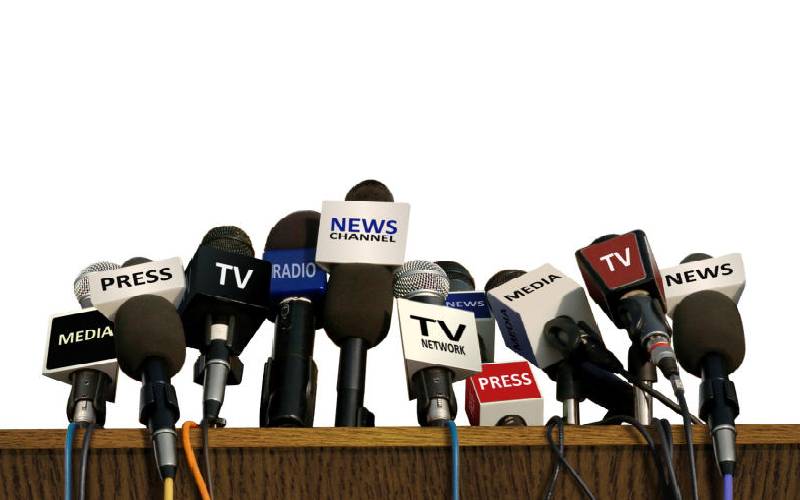 When it comes to defending the credentials of women in newsrooms, 'ayam tayad'. And bored. No matter how many times we restate the obvious – that women journalists are just as good as men – we find ourselves justifying our presence in the profession. To paraphrase the late Toni Morrison, "The function, the very serious function of [sexism] is distraction. It keeps you from doing your work. It keeps you explaining, over and over again, your reason for being." She was speaking about racism, but the shoe fits here as well. She went on to say that, "..somebody says you have no language and you spend 20 years proving that you do. Somebody says your head isn't shaped properly so you have scientists working on the fact that it is. Somebody says you have no art, so you dredge that up. Somebody says you have no kingdoms, so you dredge that up. None of this is necessary. There will always be one more thing." In our case as women in journalism, there is always that one thing, which is the perpetual accusation that women in the media sleep their way to the top. Two things about that stand out immediately: First of all, there are very few women at the top of this profession that, clearly, that strategy isn't working. Second, if indeed women are smashing through the glass ceiling on a shag rug, who are they sleeping with? That's right; they're sleeping with the men who make decisions in the newsroom. Which means that women are not the problem, it's the system that's broken.
SEE ALSO: Let us create a country all of us can be proud of
The conversation
I sat on a panel in the recently concluded Media Summit, an annual event organised by the Media Council of Kenya. Save for the moderator - Uduak Amimo - I was the only woman on the panel. I was all set to talk about what I do as an editor in an independent newsroom not beholden to commercial or political interests. But as usual, the conversation veered into man-versus-woman territory, and a senior journalist found himself attempting to 'mansplain' why women are typically excluded from top management in newsrooms across the country. He admitted that the majority of women applicants are qualified for jobs in journalism, but claimed that they don't last in the profession because they are not resilient. He also said that women are unprofessional, and that they would rather exchange sex for promotions than do the actual work. I wanted to hold my tongue, but it got away from me. Once again, I was placed in the position where I had to explain my reason for being; to show that the greatest value in a woman journalist is between her ears, not her legs; to divert from the conversation that was ongoing to justify my presence in the room, and the presence of every other woman in the newsroom.
Genuine step
See, if a woman can get a promotion by sleeping with a man in an industry that is predominantly owned and controlled by men, then the entire HR structure is warped to begin with. If the decision makers have accepted 'sex-for-promotions' as genuine step in a person's career progression, they can't then belittle the employees who take that option. And let's not even get started on the power imbalance in newsrooms, and the fact that women have to work twice as hard to be taken seriously. The system is distorted and if anyone is to be blamed, it is those who make the decisions – and they are usually male. With that being said, sex is also work, and if a woman or a man uses it to get ahead, that's completely up to them. It's not a criminal offence to barter goods and services. Whether it's right or wrong is a matter of personal reflection. The bigger problem with the entire scenario is this: More often than not, bosses demand sex for promotions, and where their demands are not met, they frustrate every effort the employee makes to progress. So, if you're a man in a position of power in a newsroom, you should never fix your lips to say that women sleep their way to middle management, because let's face it, it's very rarely to the top. Every man in a decision-making position who hasn't taken any steps to redress the balance of power is an enabler. If you haven't made any attempt to restructure the system so that your peers are required to think with the heads on their shoulders, you're part of the problem. Stop blaming women.
Ms Masiga is Peace and Security Editor, The Conversation Africa