Okoth should have been buried next to his father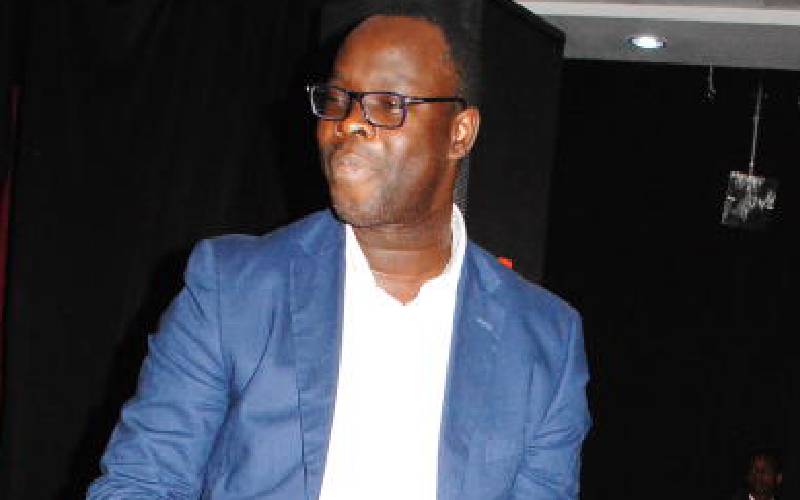 All communities have their traditional cultures that they must strive to preserve for posterity, no matter how "civilised" they may deem to be. Living a borrowed lifestyle as result of colonisation does not mean that we lose our identity as a people.
In Kenya, the Luo community to which I belong is perhaps the most liberal when it comes to assimilating other cultures and languages, but even as we do this, we always remain true to our lineage.
When an adult Luo man dies there is never any doubt as to his place of burial unless he or his father never built a home. Even when a father was never there to take care of the children, the mother would always remind the sons about their roots and final resting place after death.
As for females, the adults are expected to be buried at their matrimonial homes if they die in marriage or outside the homestead if not.
Single mothers
Apart from upbringing, one of the most important conversations a Luo mother has with her son is letting him know his identity which is basically who his father was. Most of the time fathers never disown their children, especially if they are boys.
I have witnessed cases where single mothers try to shield their sons from their fathers, but in the end the boy goes out of his way in a journey of self-discovery to know his roots and put things right. Most men will always want to identify with their fathers even if they are no longer alive.
In his book "Dreams from my father", the 44th President of the United States Barack Obama goes to great lengths to follow his roots and seek to understand his father. By doing so, Obama gives life to a man who probably very few people would have known ever existed despite the fact that he went to Harvard.
The story of Obama's difficult childhood and his quest to identify with his roots is so remarkable to himself and many people. His story was an inspiration to many Americans and other nationalities who ended up buying his books, thus making Obama a household name.
Allow me to hypothesise that there is an indirect correlation between Obama's difficult family history and his rise to the most powerful office on earth.
Most people who have had a difficult childhood usually make extra effort to achieve their dreams. The motivation is usually to change the course of their lives for the better or run away from the difficult history.
That is why challenges in childhood are not necessarily a bad thing because they make us extraordinary. Thus, we have no other option but to achieve our dreams and succeed in this life.
And when a man succeeds in life, we usually want to undo the failures of our fathers or make things right. If my father never built a house for my mother, it behoves me as a son to do so on behalf of my father.
If my father's children were never together, it is my responsibility as the son of my father to unite them and bring the family together. You are an indirect reflection of your father.
Even if he never lived with you, there is a part of you in him. There is your father's DNA in you.
Which brings me to the sad plight of my late friend, Ken Okoth (pictured). Although his father may not have been there for him and his siblings, we can say the absence drove Ken to work extra hard to make his family proud and great again.
And for this alone Ken must have been grateful to his absent father. If his father were there and 'spoilt' him, maybe his trajectory may have been different.
This is why I believe as Ken's brothers and friends, the least we could have done for him in death was to unite him with his father by letting him be buried in his rightful place next to his father's grave. Unfortunately it did not happen so.
If there was a written will by Ken stating how and where exactly he wished to be buried, then maybe a consideration would have been made. But in the absence of a written document, we cannot rely on what people said he wanted.
There are so many things that Ken did not tell us but which are now out in the open. Things that can be denied. However, among the Luo and you can ask Justice Richard Otieno Kwach, a man did not need to say where he wished to be buried, for that is automatic. Everyone knew the answer.
Ancestral home
The people of Kochia clan and Ken's brothers and mother should have been at the forefront in ensuring that his body was interred at his ancestral home in the midst of his ancestors. Politicians, political parties and even the Government have no say in this matter.
This is a clan and family affair. This is about the preservation of the Luo cultural heritage regarding the dead. We have borrowed enough cultures. We speak foreign languages, we wear foreign clothes, we marry foreigners, and so on.
But when we go back to our ancestors, let us be allowed to go back as per the tradition because that is the only memory of our existence that will remain.
When we die our children and grandchildren should be able to visit and pray by our graves like we do when we remember the late Jaramogi Oginga Odinga, Tom Mboya, Jomo Kenyatta and others.
The spirits of the dead come back to haunt the living if not handled properly.

Mr Juma is the Executive Director of Global Peace Foundation, Kenya. [email protected]