New regulations key to unlocking potato farming potential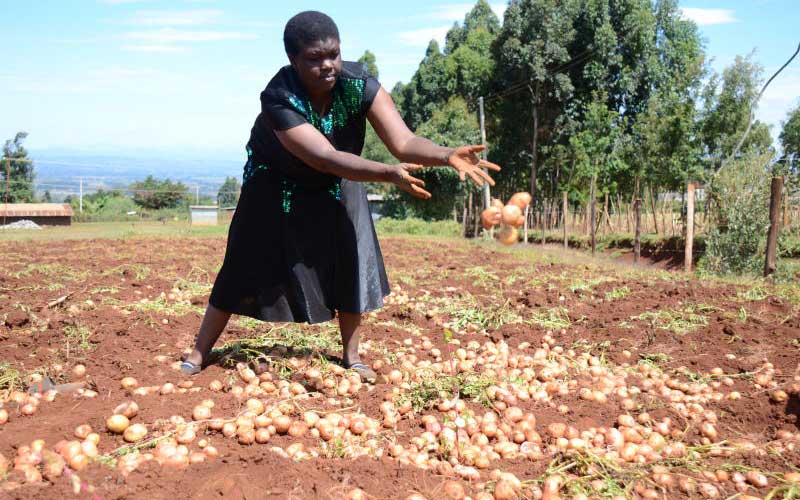 About 35,000 hectares of Irish potatoes are grown annually in Kenya. Potato farming has high potential that remains unexploited. The venture has however suffered in recent years mainly due to population growth and diversification of crops. Potato is the second most important food crop, after maize in Kenya, cultivated by over 800,000 small holder growers. Production is currently estimated to be worth Sh50 billion.
The potato can provide cheap and nutritionally rich staple food requirements for the country's fast growing population, especially, since the main staple food, maize, has its yields declining due to a host of factors including Maize Lethal Necrosis Disease, increasing soil acidity and changing land use patterns.
There are numerous challenges facing the potato sub-sector including inadequate research and development, inadequate quality seed and planting materials, low productivity, weak research-extension-farmer linkages, low level of value addition, poor market infrastructure and lack of a national policy.
There are 13 major potato producing counties including Nyandarua, Meru, Nyeri, Kiambu, Taita Taveta, Nakuru, Narok, Bomet, Elgeyo Marakwet, Trans Nzoia, Bungoma, Uasin Gishu and West Pokot.
My county – Nyandurua – is the leading producer of potatoes. However, recent legislation of the Crops (Irish Potatoes) Regulations, 2019 passed by the National Assembly on May 2, 2019, will unlock the potential of potato growing across the country.
The regulations seek to create a legal framework for implementation of sector laws between the national and county governments, and the regulatory authority – Agriculture and Food Authority (AFA). The regulations are critical in counties like Nyandarua that are establishing, developing and attracting investments in value chain infrastructure in areas of clean seeds multiplication, cold storage, and food processing.
The laws also seek to fill the existing policy and legal gaps and create a legal framework for registration of potato growers, growers' associations, dealers, and collection centers. The regulations provide that every grower (farmer) shall register with their respective county government. The county governments shall also register and issue certificates of registration to large scale growers (growing in an area bigger than 4 hectares); processors; marketing agents and dealers.
This is a shared function between AFA and the county governments. The county governments shall register persons and entities under (a) above while AFA registers importers and exporters of Irish potatoes as well as advise the Cabinet Secretary on produce levels.
The regulatory framework addresses the pertinent problem of quality assurance and control. Kenyan potato farmers grow different seed varieties including Kenya Karibu, Tigoni and Sangi.
Getting the right seeds is key in potato farming as diseases are the biggest headache for farmers and affect yields. It is important that stakeholders take advantage of the goodwill accorded by the new legislation to unlock the potential of potato farming. This means profitability of potato production can go up to Sh180,000 per acre over a four-month period. Kenya has the potential to produce between 8 and 10 million metric tonnes annually under suitable conditions.
Finally, some government and non-governmental institutions are now building special granaries where you can keep your potatoes until the market stabilises. You can take your produce there and hold until the ripple effects of a bumper harvest subside. In this line, my county, Nyandarua, has received a major boost after a German firm, BASF committed to putting up seven potato pack houses in the county.
- The writer is the Governor Nyandarua County