Of hopefuls, fatalists and opportunists shaping Kenya's destiny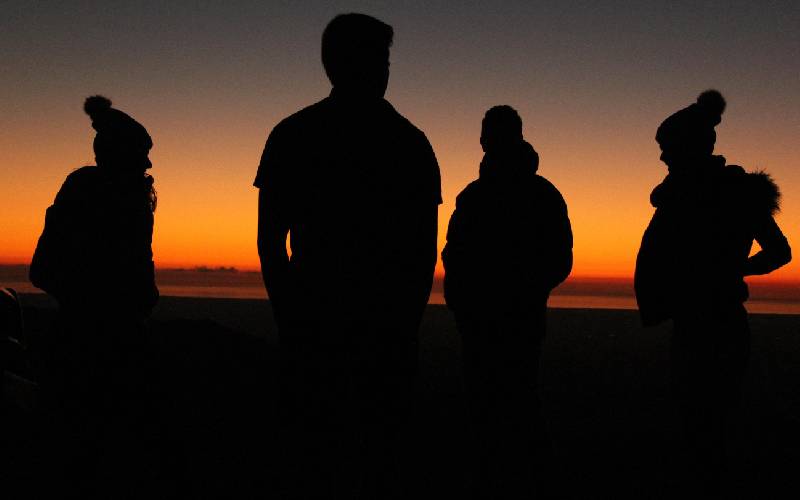 Queuing at the makeshift Huduma Centre for the Huduma Namba, I learnt a few lessons about the perception of young Kenyans regarding their future prospects. I presented myself at a registration point that was at the periphery of a slum and a middle class suburb.
For this reason, the mix in the queue was rather unfamiliar to each other as low-tone conversations swung from lamentations, misinformation, personal convictions to hope in a future that the Huduma Namba would create. My three main characters in the conversation were in their 20s.
Huduma Namba mystery
One young man, compelled to come to for the document otherwise he would not get his licence – not sure what it was for – was categorical that the government does not have to use Sh6 billion to do what can cost-effectively be done by consolidating the available documents within its many service points.
In the young man's estimation, the whole mystery about Huduma Namba would have been avoided were the government to explain itself better and act in a more accountable and transparent manner.
His conclusion was interesting: Kenya is run like someone's property where decisions are left to the owner.
How can Kenya be transformed out of this? The young man believes that change will not come from the top. Every single Kenya must fight back corruption beginning with the ordinary.
He roots for a bottom – up approach. He has many theories on how can this be done. While he has lost hope in the leadership to change anything, he has hope that fellow young people can change the course of the country.
The two clerks providing the Huduma Namba Service had opposed views. For one, "this Huduma Namba thing" is done the way the government operates. By that, he clarified, the government is corrupt through and through and no one is capable of changing that.
For him, not even President Uhuru Kenyatta can change the culture. It is too deep and will never change.
The only thing he does not like is that people who are successfully prosecuted are the low class.
Although he is not happy that there is corruption, he nevertheless has settled for the reality – in his world – that corruption in Kenya will never end.
The other young man is one of the most grateful Kenyans for the Huduma Namba "thing". He thanks God that at least he now gets some income.
From his voice and looks, he genuinely appreciates the government for "thinking about the jobless". But he has two surprises.
One, he is sure he will get a job when the Huduma Namba assignment is closed. Why? Because he met "wasee wazuri sana. Wana roho safi" (very good people with human heart). He connected with them and surely – in his world – they will not let him suffer anymore.
No need for elections
The other surprise threw me off balance. He believes – in his world – the 2022 elections are already over. The data collected will be used to determine who the winner is. Going to vote in 2022 is a waste of time.
Although he did not say it, he thinks highly of the Huduma Namba especially how it will ensure better security. But, in terms of elections, he is convinced it is a waste of time for anyone to wake up and vote in August 2022.
Obviously, a conversation of three young men cannot be generalized to represent what fellow young people think of their own government. However, there are a few lessons to learn from the conversation.
The first young man represents prophets of hope. They are critical young people who are not giving up in ensuring their future prospects are not auctioned by greedy corrupt government officials in collaboration with wealthy corrupt business moguls.
Called to action, this group will do everything to fight for a better accountable and transparent government.
The second young man represents fatalists. This is a category of young people who have given up on their future prospects. The world is cruel for them and since there is nothing one can do to change it, the government should not punish them when they commit offences.
After all, everyone is committing crime. To be fair to everyone, there should be no selective justice.
The third young man represents opportunists. Once an opportunity arises grab it and make the most out of it. God answered his prayers. For him, it is "long live the government". He did not sit back to wonder how many of his fellow young people could not get the chance to get him out of despair.
One lesson standing out of the conversation is that adults in positions of power – whatever the rank – should find it in their hearts to mind the future prospects of young people.
Dr Mokua is Executive Director - Jesuit Hakimani Centre