Kenyans justified to feel system is rigged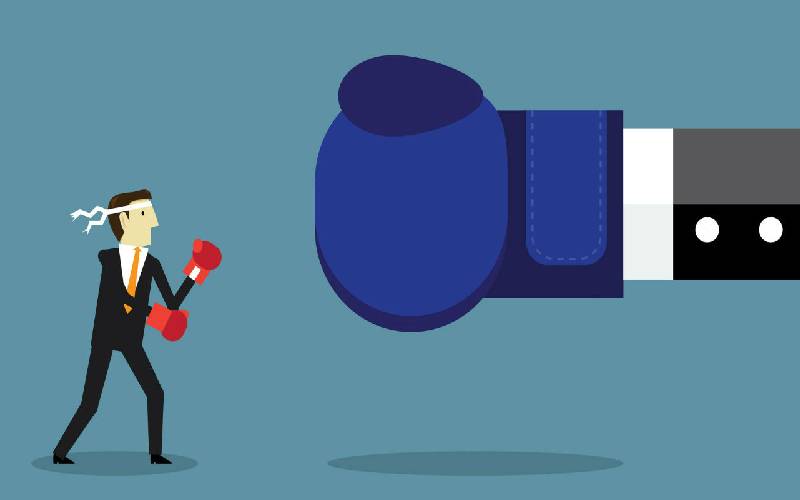 It is only in Kenya where the "lighter duties" of public work are a sure fire way of obtaining untold riches. It is only the businesses of politicians and blue chip companies that thrive. The companies have clear business plans that are implemented by thousands of people working like well-oiled machines delivering goods and services that we can all see and count.
The politician, however, runs a company that consists of his wife or wives, his children and a trusted driver who speaks bad English and has a mean look. This small band creates more profit than banks and donates more in harambees than the entire CSR budget of a mid-level company in Kenya.
When hard work doesn't pay
Meanwhile the tenderpreneurs are withering away. Unpaid bills by the billions have made government business less and less lucrative while the children of directors of phantom companies are studying with fat bank accounts. They will tell you they work hard, but all the work they do is contained in them having the right last name.
The wealth of many political families is the envy of many. They famously walk into bars and spend a million (or two) shillings in one sitting. For them the million, unearned and undeserved, is pocket change. For us, the hoi polloi, that amount is the sum of our hopes and dreams. The stuff we make New Year resolutions about and the reason we read, work and hustle.
This is why Kenyans are depressed: they are depressed because they live in a country where increasingly, no amount of hard work, education, business planning and genius will guarantee you success. Instead, success is guaranteed only to the political elite and their kin.
Of nepotism and tokenism...
Corruption has ensured that the best businessman stands no chance of making significant profits if his dealings are not peppered by a few corrupt deals. In fact, it is quite obvious that his business will not even have space at the table unless he knows how to include a few government officials in his profit.
Nepotism and tokenism have ensured that education and competence are rarely rewarded. In some instances, high office is filled with cronies and wheeler-dealers.
For one to be a good lieutenant he must empty his head of self-thought, acquiesce his will to that of his lord and master; the mheshimiwa - and corrupt his heart of any morals and good will.
One must be able to repeat lies, logical fallacies and be willing to sound like a jester at the drop of the big man's hat. Without such skill, one is relegated to unpromotable positions. For no one promotes anyone who has the ability to say no to vice. The ability to watch your boss steal and wait for your cut is an admirable quality.
Isn't it true that you have to watch someone who is completely incompetent in office somehow be very competent in "business"? You are told he has made money from waste collection and disposal, from selling eggs and chicken, or from consulting and has succeeded so much that they now own huge tracts of land, high rise office blocks in Nairobi and palatial homes in the leafy suburbs.
Why it pains
These guys have run down state firms and factories to the ground but somehow their private enterprises are thriving.
The pain of knowing that you are smarter, harder working and more principled than they are is the reason why we as Kenyans are angry and frustrated. It hurts to see those who can't speak properly in any language other than their mother-tongue are the ones that are living the jetset life. It is the ones with fake degrees that are ahead in life. It is the businesses that sell air and fake gold that thrive while genuine businesses are failing.
Our chagrin does not end there; it is still us who have to bear with the consequences of their ineptness. We will pay the tax, the fines and the legal suites their actions will lead us to.
Kenya needs a break, other than the fight against corruption we must return to a merit-based society. We must return to a state where the most talented leads, where the cleverest makes the decisions and the hardest working succeeds.
What we want...
There must be a clear and honest path to success. Otherwise our sons will keep gambling and conning and our daughters will be slaying on Instagram to win a sponsor who has money but no IQ.
We need a society that is predictable. We need to know that when we do the right things, good things will happen. We must begin to see the wise speak, instead of empty debes. Oh Lord, help us, that the best of us may get the opportunities the worst of us have stolen and hoarded.
Mr Bichachi is a communication consultant. [email protected]