Training and passion to excel are critical to effective leadership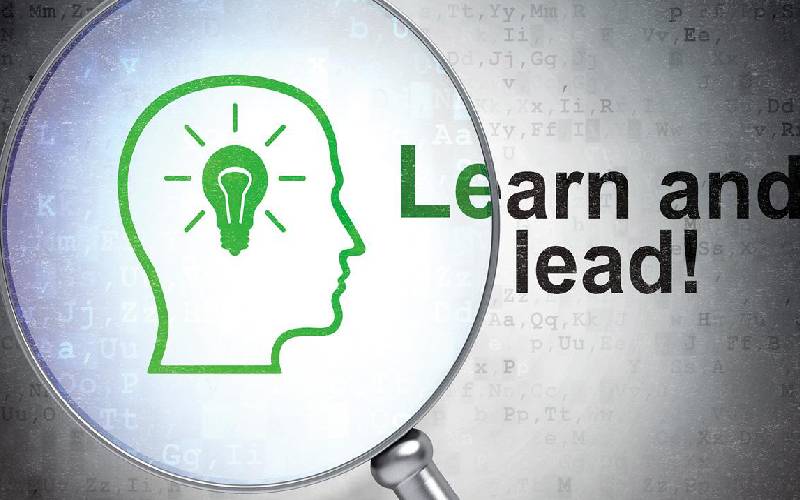 Last week I wrote an article that called for a new responsible youth driven leadership.
I was surprised by the overwhelming positive responses.
If we need new leaders, can we train them? Is leadership like any other skill that can be trained? Is leadership just another manpower resource? Are leaders born or made by circumstances?
This is an age old question.
Shakespeare answered it best; "Some men are born great, others achieve greatness and some have greatness thrust upon them".
We can help young leaders achieve greatness, but passion cannot be taught.
It is passion that drives people to commitment and hard work.
Without passion, one cannot aspire to leadership or gain acceptance as a leader, let alone achieve greatness. In 2017 Jubilee had 167 candidates for MCA; those who sought nomination tickets.
At least 200 dropped out before going into nominations.
Multiply that by another three political parties and you have over 1,000 youths aspiring for political office.
If all these people could be trained, we would have a large cadre of leaders that could make a significant impact on Mombasa.
Interacting with these potential leaders was initially disheartening.
Many had no idea of personal branding, public speaking, organisation and understanding of the issues.
Some would stand up to speak and ramble on incoherently on how they would build roads and bridges.
We soon realised that for many of them, it was the first time to speak in public.
We also realised they did not understand the role of MCA's. This made us organise a five day training programme.
Offer solutions
The training focused on five keys areas.
First, we trained them on creating a personal brand. How a leader walks, talks and behaves defines him.
You cannot expect to be taken seriously if you are permanently drunk and dress like a slob.
One doesn't have to be a dandy, but there are minimal expectations.
Second, public speaking and focusing on clarity of ideas delivered succinctly.
Third, we taught them that leaders offer solutions – not complaints.
Every kid in the neighbourhood knows the problems, but only leaders offer solutions.
Fourth, how does a leader organise himself, create a team and mobilise the community?
Finally, we taught them the key issues facing our community, proposed solutions and how to build public support.
We were amazed at how this changed the people who attended the course.What we took as basic was for some life changing.
We saw young people transform themselves into eloquent focused leaders with their own vision beginning to emerge.
They accepted that any one can be a critic but only leaders work for solutions.
After the elections, a few got jobs because of the certificates we gave out.
We had seriously underestimated the impact of this training.
And I realised that we had hit a jackpot by default, rather than planning.
We need to create Vision. We need to refine and define our vision for our country and set out goals and how to achieve them.
We need to know where we stand on the key issues facing our community such as ethical leadership, corruption, radicalisation and responsible political power.
Social issues
Experience has shown that we need to train young leaders and hope that we will change them and give them the tools to become effective leaders.
Politicians are not the only leaders.
We want to focus on religious leaders, women leaders, community health workers and community leaders and opinion leaders.
We need to train aspiring leaders irrespective of political affiliation.
The second group are religious leaders who must be trained to deal with burning issues such as radicalisation.
We must address the moral and social issues of our times.
Religious leaders have the power of the pulpit where they have 500 people or more captive for over an hour, who can't leave and too many times I see such leaders waste this opportunity.
We need to focus on Community leaders and opinion leaders. These are the people who hold the barazas. These are the wazee.
We respect age, but the old are often out of tune with our times.
How will the youth pay their respects, but force their agenda? We need to work with Community Health workers.
These young people are really effective and enter homes at the ground level.
These are also leaders. Women leaders drive homes and we need to make them for effective leaders.
These people change and impact our society; they have the passion and the drive and the following.
We plan to launch the pilot project in Mombasa. If it is successful, then we can rope in governors to rollout across Kenya.
Let us help them lead. Who knows, we may help some of our youth leaders achieve greatness.
Mr Shahbal is Chairman of Gulf Group of [email protected]