Why we should sustain community health strategy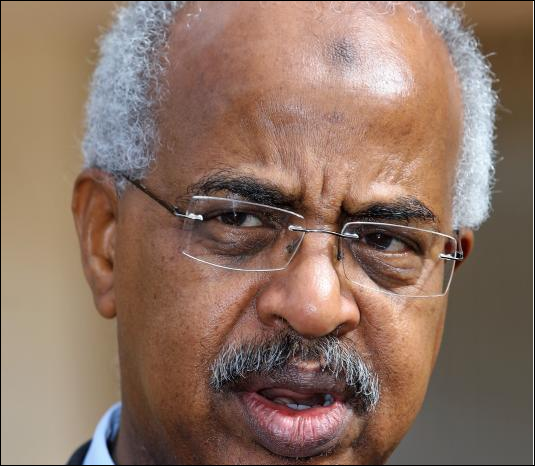 The World Health Organisation (WHO) defines Universal Health Coverage (UHC) as: "that all people and communities can use the promotive, preventive, curative, rehabilitative and palliative health services they need, of sufficient quality to be effective, while also ensuring that the use of these services does not expose the user to financial hardship."
WHO Director General Dr Margaret Chan called UHC the most powerful concept that public health has to offer, stating: "It is inclusive. It unifies services and delivers them in a comprehensive and integrated way, based on primary health care."
The Astana Global Conference on Primary Health Care made a global call to action: From Alma-Ata towards UHC and the Sustainable Development Goals (SDGs) where implementation has been a collective effort by government and non-state agencies. The Kenya Red Cross Society (KRCS) subscribes to the Astana declaration that emphasises strengthening of primary health care (PHC) as the most inclusive, effective and efficient approach to enhance people's physical and mental health, as well as social well-being, and that PHC is a cornerstone of a sustainable health system for UHC and health-related SDGs.
The declaration further champions for promotive, preventive, curative, rehabilitative services and palliative care which must be accessible to all, stressing on the need to save people from poverty, caused by disproportionate out-of-pocket spending on health. There is no doubt the success of primary health care will provide a clear path to UHC and the latter will only be successful with synergistic results of all the six building blocks of a health system as described by the WHO: Health governance, health human resources, equipment and supply chain management, quality of service delivery, health information systems and sustainable healthfinancing.
A comprehensive health care model with a conscientious health financing strategy is further paramount to achieving UHC, models that should not be developed in isolation of other development ventures. Community health strategy (CHS) anchors the health risk communication for behaviour change, improving health outcomes of individuals and creating demand for healthy living. Sustainedinvestment in strengthening community units across the country will ensure improved quality of life for every Kenyan. The Kenya Red Cross Society (KRCS) is supporting 610 Community Units countrywide having engaged 6,135 Community Health Volunteers to improve the health of households. With the current County and National efforts towards the Big-4 Agenda and UHC, KRCS is primed to invest more in Primary Health Care through strengthened CHS.
A case in point is our partnership with the County Governments of Tharaka Nithi and Bomet through which we have operationalised community health units, that saw recruitment of 72 Community Health Units and 720 Community Health Volunteers (CHVs) done through public barazas in Tharaka Nithi. The structures are fully supported with requisite training and toolkits. The same approach was adopted in Bomet. In the agreement, the two County Governments will respectively sustain the stipends for the CHVs. In Tharaka Nithi, CHVs have been supported to conduct door-to-door registration of households on digital platforms. The same is ongoing in Bomet County.
To prevent diseases and secure the overall well-being of her citizens, Kenya requires a deliberate commitment to building resilience at individual and family levels. The KRCS seeks to build individual, family and community resilience through prevention of disease and promotion of overall well-being with a key focus on the most vulnerable including PWDs, older persons and the marginalised. This focus forms our true partnerships with the arms of Government and other Non-State Actors in oiling our journey towards achieving UHC.
-The writer is the Kenya Red Cross Society Secretary General