DP William Ruto holds key to taming his allies in Uhuru succession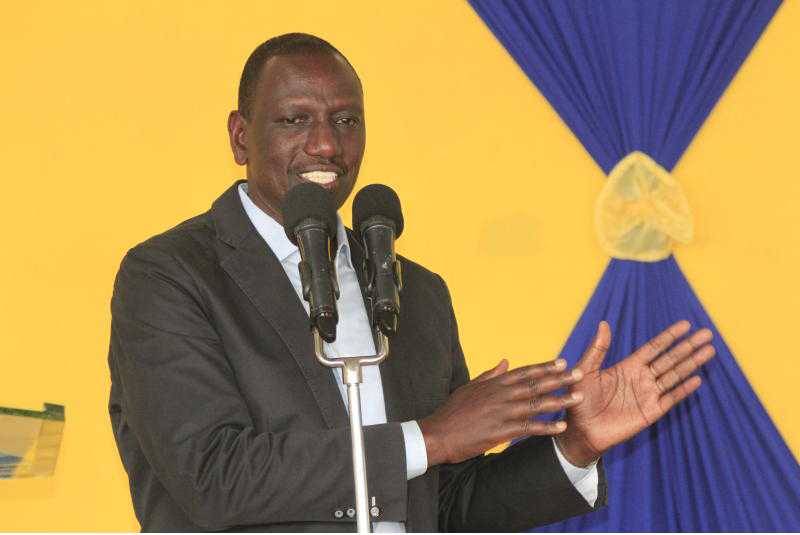 I have been following closely the debate surrounding the succession of President Uhuru Kenyatta, which went a notch higher after the March 9 handshake between the President and his main competitor Raila Odinga.
Key allies of Deputy President William Ruto set the ball rolling by claiming the unity deal was bad for the country because it was meant to scuttle Ruto's 2022 presidential ambition.
Are the DP's allies justified to attack Raila? These attacks are ill-advised and politically motivated and have nothing to do with tackling the myriad of challenges facing the country.
I am not saying Ruto is a bad leader and neither am I holding brief for Raila. Come 2022, Kenyans will have opportunity to elect the President of their choice who will represent their diverse interests.
For President Uhuru Kenyatta, he is working very hard to leave a lasting legacy. For this reason, you would also expect him to support a candidate who will safeguard his legacy and continue to implement the projects he has initiated.
For now, building a peaceful and cohesive country as well as winning the war against corruption stands as his priorities. In various occasions, we have heard DP reiterating his commitment to support Uhuru's Big Four agenda.
However, the question is, how come his allies are not heeding the call? Every time, we hear them drumming support for Ruto's 2022 presidential bid and warning Raila to stop using the handshake to push his agenda. Sometimes, they do so in the presence of DP.
I think time has come for the DP to read the riot act to them.
A few days ago, the Ruto team asserted that a plot had been hatched by detractors of the DP to block him from succeeding Uhuru.
They cited the push to amend the Constitution and a plot to revive the ICC case against the DP.
These claims cannot go unchallenged. Who is pushing for the referendum to amend the Constitution? The people of Kenya fully support the clamour under the banner of "Punguza Mizigo, Punda Amechoka" initiative.
As for Ruto ICC case, where is the evidence showing that Raila and his brigade are working in cahoots with The Hague court prosecutor to fix the DP? As a court of last resort, the ICC relies on evidence and not hearsay.
The situation in 2022 will not be the same as in 2013. In the latter polls, Kenyans voted overwhelmingly for UhuRuto because of two things.
The ICC cases and the well-meaning promises made verbally and factored in their manifesto.
The question of ICC has already been addressed because the cases were terminated.
In law, the DP is the principal assistant to the President. So, for the pledges, Kenyans will judge him based on his performance to help President Kenyatta implement the Jubilee manifesto.