Youth are key to transforming Kenya's agriculture sector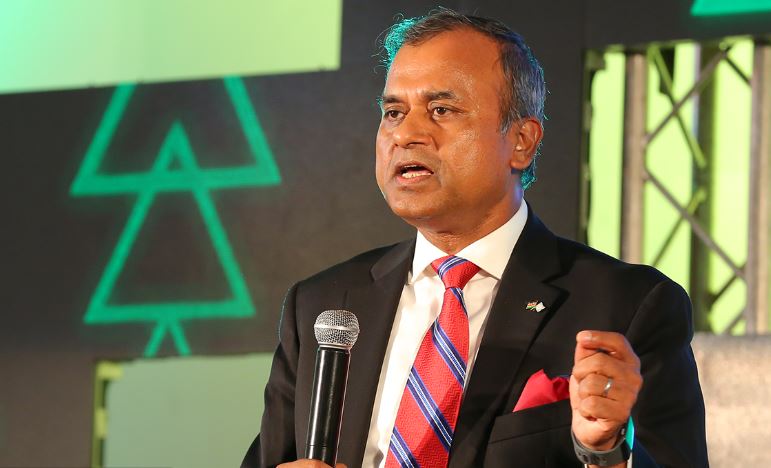 As Kenya the country rolls out the Big Four Agenda amid concerns about debt levels, the country must target the best pathways for getting the most out of every shilling. No sector offers the same possibilities to create employment and lift people out of poverty as agriculture.
Many observers have credited the adoption of new technologies and subsequent increases in agricultural productivity in different parts of the world with the regional differences in the reduction of poverty.
In many regions, crop yields have remained a step ahead of population growth, helping free them of hunger and famine. Yet decades after the green revolutions in other parts of the world, Africa has not managed to keep up with this trend; the impact of new technologies has been less apparent and agricultural productivity has stagnated, and even fallen in some areas.
With a growing population and continued land degradation due to overgrazing, poor farming practices, deforestation and climate change, Kenya must also look to new ways to make farming more productive and profitable.
The paradigm must shift from practicing agriculture as a way of life to seeing it as a business that is gainful employment.
Agricultural technologies, including adoption of better crops varieties, improved management practices, mechanisation and better inputs can make this happen.
Among the approaches to do this must be to involve the youth in new ways of production. The median age of Kenyan farmers is 61, yet the median age of the population is 18.
Creative and sustainable ways must be found to create opportunities that will present youth with the allure and career progression currently lacking in agriculture. This is because of all the resources available to this country, none matches they potential that can be unleashed by tapping from this age group.
As Kenya's population continues to grow, the country can only harness the demographic dividend by creating a huge working-class youth base. Agriculture is undoubtedly the one sector that can absorb most of the unemployed young people in Kenya as well as semi-skilled to highly skilled labour.
In Kenya, one million young people join the work force every year, which means that Kenya needs a million new jobs every year for the next 10 years to keep up with the rapidly-expanding youth bulge.
Of these young people, only about one in five is likely to find a formal job, with the rest either being unemployed or engaged in some non-wage earning occupation. At the moment, Kenya has about 81 dependents for every 100 working-age adults.
Countries that have realised a demographic dividend typically have a dependency ratio of less than 50 for every 100 working-age adults. The country is already on this path: the National Youth in Agribusiness Strategy (2017- 2021), seeks to enable access by youth to friendly financial services for agricultural entrepreneurship, improve access to markets, promote climate-smart agricultural technologies and address cross-cutting challenges including gender disparities, cultural barriers, alcohol and substance abuse and HIV & AIDS.
The World Bank says that agriculture will be a one trillion dollar business in Africa by 2030. Young people in Kenya only need policies that encourage them. There is already a rising tide of entrepreneurship sweeping across Africa spanning technology, IT, innovation, small and medium enterprises.
With one of the fastest internet penetration rates on the continent, Kenyan youth can exploit information technology for various value-addition ventures in agri-business. This can be even more useful when focusing on areas with untapped potential, such as what is now known as the Blue Economy.
While Africa's economies have continued to post remarkable growth rates, largely this is largely driven by the richness of its land-based natural resources, yet 38 of the continent's 54 states are coastal.
Kenya has a large aquatic biodiversity, with estimates of sustainable yield of between 150,000 and 300,000 metric tonnes, while the current production level is only about 9,000 metric tonnes per year.
In the past the country has largely focused on fi sheries both for domestic and export markets – a sector that accounts for only about 0.5 per cent of GDP – yet Kenya has a maritime territory of 230,000 square kilometers and 200 nautical miles o shore.
Another new frontier for the region is the new push towards integrating border communities that have traditionally only known aggression based on competition for resources.
In communities such as those living along the Kenya - Ethiopia border, there are ongoing initiatives to bringing them together to find collective coping mechanisms for environmental and economic shocks that have previously driven them to battle.
The new paradigm was behind the launch of the Kenya-Ethiopia Cross Border Programme, which launched in December 2015 by President Uhuru Kenyatta of Kenya and the former Prime Minister Hailemariam Desalegn of Ethiopia.
It is a programme that, given the large land resources in the area, can transform the area into a bread-basket if relevant agricultural technologies are exploited. Kenya and Uganda are working on a MoU to replicate the programme for the communities in the Karamoja Cluster, an armation that of the life-altering potential of such integration approaches.
Such opening up of areas previously considered 'lost frontiers' is at the heart of an initiative by the United Nations in Kenya to direct public and private investments that can change the narrative in the shortest time.
Turkana in the north of Kenya is one such area, where the UN's Turkana Integrated Area-based Development Program is rallying partners around the county's development plans.
For instance, the Napuu I Drip Irrigation Scheme is showing how simple technologies can be used to promote food security. By using water from underground aquifers and solar power for drip irrigation, the sixty-five-acre piece of land has been turned into a reliable source of food for over 150 households.It is estimated that the water available in Turkana alone can serve the country for 70 years.
The collateral gains from engaging youth will not just be felt in the country, but are also in line to solve global crises such as illegal migration.
Millions of Africa, many of them youth, have lost their lives while attempting to cross into developed countries. Aware of the inherent hazards, they still choose the possibility of death in overcrowded and unseaworthy vessels over the hopelessness of life in their countries. Yet investors from the same developed nations are moving in the opposite direction, scrambling to gain access to the untapped resources in Africa's vast land and water resources.
"The future of Africa's youth does not lie in migration to Europe, but in a prosperous Africa", the President of the African Development Bank (AfDB), Akinwumi Adesina, has said.
It is time for Kenya to take the lead in exploiting the latent potential of its large land and aquatic mass, and to stay ahead of the curve of Africa's looming economic rise.
The author is United Nations Resident Coordinator.