A case of human health and environmental menace through investment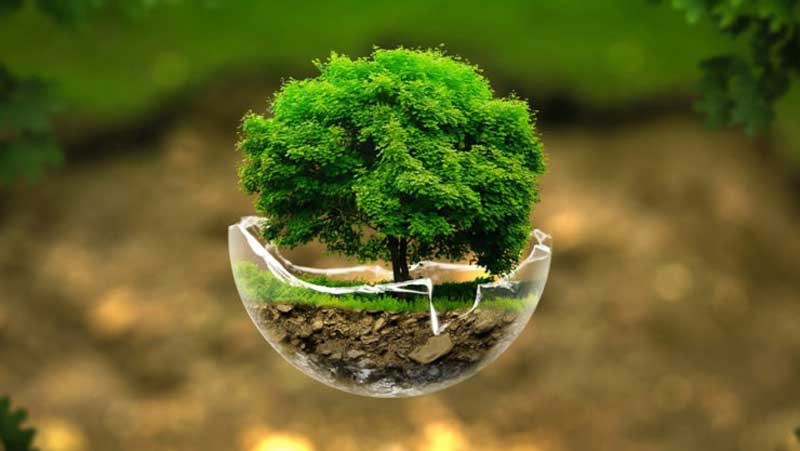 In September 2015, Golden Lead Import and Export Trade Company Limited (Chinese owned) started its operations in Gunjur, a small coastal town located in the south-western Gambia.
The move was welcomed by the residents with a hope that the fish plant would create employment opportunities to the locals, sustainable income, increase trade and boost tourism in the area.
Nevertheless, a few months later, the inconceivable happened when residents were treated to foul smell and local waterways turning red. Piles of dead fish were seen floating and lying along the shoreline and swimmers in Gunjur's inlet (lagoon) started developing skin infections.
A similar situation obtains in Kenya where a construction of a coal-fired power plant is expected to commence.
The project is being undertaken by Amu Power Company a consortium of a group of Chinese companies (China Huadian, Sichuan No 3 Power Construction Company, and Sichuan Electric Power Design and Consulting Company), as well as Kenyan companies (Centum Investment Group and Gulf Energy Limited).
The company is set to produce 1,050MW of coal fired power plant in Manda Bay, Lamu County along Kenya's Indian Ocean Coast.
Coal contains fossil fuels and the emission of carbon dioxide from it causes air pollution and plays a key role in global warming and greenhouse gases which affect human health and environment either directly or indirectly.
According to environmentalists and scientists, the plant is likely to damage the island's fishing grounds, ecosystem and pose a health risk to the residents of Lamu County.
Some of the health effects from coal mining include: congestive heart failure, respiratory diseases, birth defects, cancer, kidney disease, damage of nervous system, IQ loss, black lung among others.
Implementation of this project has suffered a major blow following an on-going case filed at NEMA Tribunal that has stopped the construction of the plant.
An earlier case filed at the High Court flopped after Justice J. Olala ruled that he was satisfied that the government and other involved agencies had complied with statutory framework that has been established for a project of that nature.
The proponents of this project argue that GE Power, an American energy firm that has signed a deal with the project's developer will use GE's latest clean coal technology and air quality control systems; which will help in reducing the emission of Nitrogen Oxides, Sulphur Oxides and dusts to levels similar to gas fired power plants.
Recently, a group of Lamu residents and activists have staged demonstrations against the construction of Kes 200 billion coal plant over environmental concerns.
China is the world's largest producer and consumer of coal. The production of coal in China has led to the deteriorating health of her populace with pollution of these particulates making cancer a leading cause of death in the country.
Despite coal consumption boosting her economic growth, China banned the construction of new coal-fired power plants in major cities in a move to combat the dangerous levels of air pollution.
In September 2013, China government demonstrated their desire to increase the share of renewables in energy mix following the Action Plan for the Prevention and Control of Air Pollution issued by China's State Council.
The country has embraced more nuclear power and natural gas since coal pollution was affecting social harmony and harming peoples' health.
The World Environment Day is commemorated every year on 5 June. The day was set aside by United Nations to promote global "awareness and action for protection of our environment".
This year's theme "Beat Plastic Pollution" was in line with Kenya's recent ban on the use, manufacture and importation of plastic bags.
The ban came to effect on August 28, 2017 with exceptions on garbage bin liners and those used for industrial packaging of products.
Most Kenyans commended the move and are slowly adjusting and embracing alternative bags. Since the enforcement, Kenya's National Environmental Management Authority (NEMA) has continued to arrest traders and other users using the banned plastic bags.
NEMA urged traders and shoppers to look into alternative packaging material such as cloth, paper, reusable or biodegradable materials. Previous attempts to ban plastic bags in Kenya were futile. Plastic bags are a huge menace to the environment and cause health problems.
Several countries have taken measures to hamper the use of plastics.
If Kenya is already feeling the effects of climate change and having ratified Paris Agreement like other countries, the coal project should be the last to implement.
The government should employ rapid reductions of these emissions from burning fossil fuels. It should seek partnerships with investors and funding organizations whose proposals are centered on cleaner energy sources.
Conservationists began with protection of fish and wildlife before they sought ways to protect soil, forests and water. Consequently, environmental conservation has broadened to include protection of all life in any given ecosystem.
There is need to protect and restore the environment not only through regulation but also through changes in individual behaviour.
To reduce the global warming effects, most industries are exploring alternative fuels to replace fossil fuels.
The alternative fuels include solar, wind and geothermal power; however, wind and solar are sources of renewable energy. Industries should devise better ways of discarding the unwanted substances to avoid polluting the environment and exposing residents to health issues.
The factories produce huge quantities of toxic wastes which are radioactive, highly flammable or corrosive.
In some cases involving specific Chinese investors in The Gambia and Kenya, the National Environmental Agencies in these countries have been faulted for approving some projects that are arguably detrimental to human life and pollute environment: - The case of Chinese fish meal processing plant and the coal-fired power plant in the both countries respectively.