Let's honour our fathers, we owe them a lot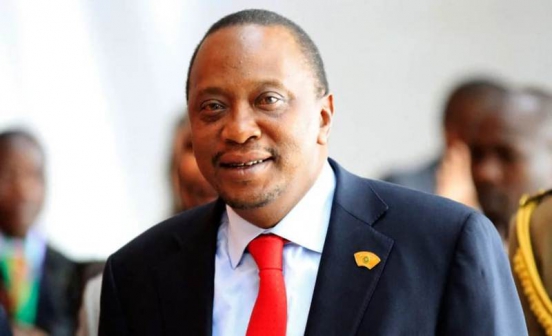 "Honour your father and your mother, so that you may live long on the soil which God has given you," says the Bible in Exodus 20:12, and it is repeated in Deutoronomy 5:16, Ephesians 6:1–2, and Colossians 3:20. Out of ten, only this commandment specifically lists a reward for its fulfillment, long life as a viable society. Clearly, the Bible wants us to understand that a society in which children cease honouring their parents will cease being functional. Its days will be numbered. This is a natural order of things. Those that do not honour and respect their parents, their elders, will not enjoy their wisdom and will flounder and suffer in their personal and professional lives. The saying 'Asiyesikia la mkuu huvunjika guu' (He who does not listen to the elder will break a leg) speaks to this as well.
Kenyan society has always placed great respect for our parents, elders and ancestors, because without them we would not be here today and become the people we are. Perhaps this is the key Kenyan success, where we have developed, grown and succeeded in excess of many of our neighbours on our continent and the region.
Fathers in particular have a special place in Kenyan society because they impart in us our worldly ethos, offer us a sense of protection and serve as a moral guide in our lives. We owe our fathers and our mothers, everything we are, have, and will become, in this world. That is why I am so delighted that Kenyans, especially our youth, have created their own Father's Day tradition over the last few years. The tradition of posting pictures of themselves with their parents as an expression of pride and gratitude to those who give them so much is worthy and blessed.
On Facebook in particular I enjoy seeing the many profile pictures that have been changed recently in honour of Father's Day to pictures of their father from their childhood, in a seeming wish and desire to emulate their dad.
Emulating one's parents is sometimes very difficult and there can be a thin line between following in their example and riding on their coattails. For me, the son of one of Kenya's 'Founding Fathers', that line was sometimes difficult to traverse because of the expectation it created. Many tried to press me into politics or to join my father's party. However, unlike some other Kenyan politicians, I felt it necessary to wait to chart my own political course and develop my own ideas, independent of, while always inspired by, my father.
In a sense it would not have been honouring my father to have traded on his name and reputation. I believe the greatest honour I can bestow on my father and all of my ancestors is to learn from them, listen to their wisdom and experiences, and only then chart my own path.
These are also the values I hope and know that my children, Jomo, Ngina and Jaba, will see, and in turn learn from Margaret and myself. I want them to determine their own place in this world and in Kenyan society. I have not and will not press them into politics or reserve a seat in Parliament or a governorship for them.
I strongly believe that nepotism, apart from being the most obvious form of corruption, is a form of narcissism. Honour is a two-way street and it is not honouring my children, nor allowing them to honour me, if I handed them everything on a silver platter. The connection between parents and children is of course a holy one, but it can also sometimes be the most difficult to navigate. Nevertheless, it is one which we are delighted to undertake and perhaps this is why the Bible promises us such a unique reward for its application and achievement.
On this Father's Day, I call on all Kenyans to spend time with their fathers, or if they have passed on, to spend some time thinking about the lessons we learnt from their values and watching them in their lives and their interactions with others. It is my firm belief that these lessons are what make ours a stronger society, one that will live long, happy, prosperous and successful on our beautiful Kenyan land.
- The writer is President of the Republic of Kenya