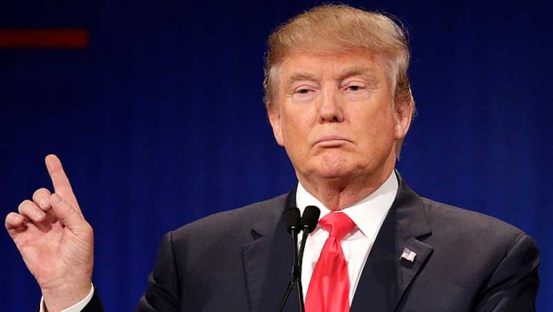 Shakespeare's famous words, with regard to a specific month were: "Beware the ides of March," muttered by a soothsayer to the soon-to-be ex-Roman emperor in the famous play, Julius Caesar.
The ominous implication of his words found a tragic meaning on March 28, 2017, as President Donald Trump signed a sweeping executive order at the Environmental Protection Agency, which he believes had stifled American coal industries and had created a stumbling block to job creation.
This action is an about-turn approach that his predecessor, President Obama, had taken with regard to climate change dubbed clean power plan.
To help us understand the implication of his executive order at the micro level of day-to-day hustle of ordinary mwananchi, we will look at how his order will most likely affect Paulina and an indirect beneficiary of Carbon Credits through subsidisation of solar mini grids and clean energy cook stoves.
For Paulina Makau, March 29, 2017 was probably a day like any other and at night she probably went through her routine, her solar-powered lights illuminating her cooking and her grandchildren evening homework; her husband getting abreast of news with a solar-powered radio and her mobile communication not interfered with for lack of power.
This ironic interplay where a powerful executive order, as captured in President Trump's own words, "My action today is the latest in steps to grow American jobs," will adversely affect continuous efforts by social enterprises to bridge the power and lighting divide between the rich and the poor.
It was not by executive order that continuous efforts from Kyoto, Copenhagen, to Paris agreement were reached but by bargains and meticulous negotiation from diverse actors.
It resulted in conscious efforts by large multinational organisations to deliver on their pledges on carbon credits where rich nations compensate for their carbon footprint by subsidising energy cost and financing environment-saving activities in poor countries.
Global actors
The efforts were a bold attempt by global actors to reduce global warming that for years has had a devastating effect on world climate, with people in poor countries suffering the most in form of insufficient rainfall and generally unpredictable weather that has made a mockery of the meteorology profession.
The current drought affecting eastern Africa (Kenya, South Sudan, Somali and Ethiopia) is considered to be unprecedented in monetary terms and the UN has already declared it its biggest challenge since its formation.
Even though drought is lack of precipitation, the converse side – abundant sunshine can also be a silver lining as in the case of Paulina Makau, the cause and effect of global warming had never been so positively connected.
The Sun, which for long has been the agent of starvation and death, is now a source of energy and economic liberation to people especially in arid and semi-arid areas like Katheka in Machakos. This has not been an overnight experience and challenges are still there.
Early effort had it that most solar devices, which were still at experimental stage, were quite expensive with initial installation charges requiring huge investment; so much was the cost that in most circumstances when you saw a solar panel in one's house it was more or less a status symbol.
A new paradigm that is changing lives in most rural settings and informal settlements in urban areas appreciated the problems that impacted the original efforts at powering off grid consumers, key among them was lack of financial intermediary to bring non-formal employees particularly those employed in agricultural sectors, jua kali business establishments and peasant farmers like Paulina Makau.
It's a paradigm of micro and group financing targeting Saccos, self-help groups and loose groupings such as Chamas.
These, combined with cheaper subsidised solar-powered devices, easy and foolproof installation, extended warranty, customer service and technical assistance at village levels are what made Paulina Makau to have a semblance of modernity in her household.
By targeting social and economic groups such as Wamunyu FSA (Financial Service Association) that Paulina Makau belongs to, social enterprises have creatively provided a link between large multinationals and a peasant farmer in rural settlements.
How, you may ask? Subsidies for energy-saving jikos and small-scale solar systems are grants from global not-for-profit organisations that are in turn funded by global multinationals. Most of these multinationals are resident in the biggest economies like the United States.
If you ask Paulina Makau if she knows a thing about Trump's executive order you will wait for eternity for her to remotely mumble anything close to 'Executive', but the link between powerful executive orders by increasing inward-driven western economies and arid windswept village of Katheka, Machakos, has never been so pitiful.
Ms Kithumo is the Office Administrator at Pamojalife Ltd