Yes, the youth have a stake in Kenya's future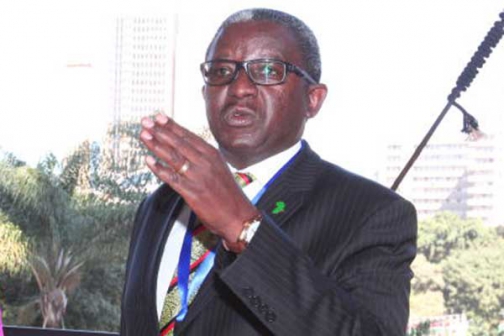 Rabindranath Tagore, an eighteenth century artist, writer and musician once gave a four-word piece of advice that Kenyan youths need to act on, 'Age considers; youth ventures.'
Indeed, Kenyan youth must venture forward with zero indecision and complete resolution. Our country's future depends on them.
On Valentine's Day, my son David reminded me of the immense power that resides in the youth. On that day, his Uber driver lost consciousness after a sudden seizure. David stopped the car using the handbrake and then drove to a hospital where the driver was successfully resuscitated and treated. Time was of the essence and David ventured forward with resolution instead of lingering in indecisive considerations.
It is election time and the youth vote will determine the next leaders of this country. Eighty per cent of Kenya's population is below 35 years. No wonder the country's median age is 19. When politicians look at these millions of young Kenyans, they see votes. But what should matter more is what youth see when they look at politicians. They need to see the naked truth of the people seeking their votes.
In order to see this naked truth, youth need to ask some critical questions: Why should I trust that you will fulfill your campaign promises? What have progressive governments been able to achieve within their tenure in office? How can we root out corruption? Are you a believer in protecting our environment? Are you part of the solution, or part of the problem? If millions of young people in this nation vote on the basis of the answers they will receive to such questions, they will inherit a considerably better Kenya.
But even as the youth interrogate aspirants and cast votes on August 8, it is our God given responsibility just as Bill Gates once said "to make sure the basic needs of Africa's young people are taken care of – then they will have the physical, cognitive, and emotional resources they need to change the future.
Unicef states that "In the next 35 years, two billion babies will be born in Africa. By 2050, 40 per cent of the world's children will live on this continent.
Clearly, we are a young nation with a rich space in these numbers. Our youth can be the source of exceptional enthusiasm if we get our act straight.
Responsible parenting and upholding profound value systems at all levels holds the key to a new and unprecedented social order of our great nation. Remember that we live in a 'monkey see, monkey do" society.
For our nation to tangibly access 'green money' and achieve sustainable development, our youth must believe in themselves like never before.
If my son David saved a life, together, you can save and safely secure the destiny of our nation if you think green and act green!