Bold, innovative ideas key to Uchumi's recovery plan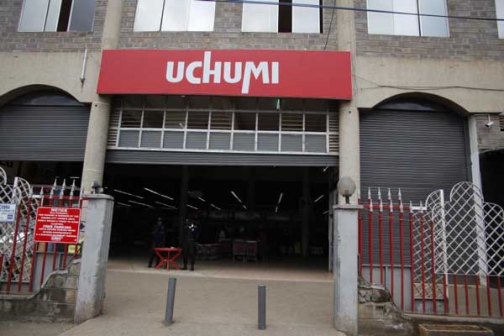 An article in last week's edition of The Standard on Sunday titled 'Uchumi stumbles through a maze in its quest to regain glory' left me with mixed feelings. The gist of the story was that failure by the government to give a Sh1.2b bailout on time and difficulties in disposing off some assets have slowed down the recovery of the struggling firm.
There are many things to be said about the content of the article. I will highlight some issues that stood out for me. First, the government, whose intervention Uchumi is seeking to pull out of its current challenges, is reduced to a 'bureaucratic red-tape of approvals' hence a major impediment to the success of the recovery programme.
People generally agree with this slow nature of government processes but when a privately run business is running back to the state for a bailout for the second time, I suppose they would have lost the moral authority to castigate the government.
Secondly, the idea that Uchumi has an advantage of family-owned retailers because it is structured and professionally run creates a false dichotomy. It suggests that family-owned businesses are not professionally managed. This unexamined assertion is completely misleading, as evidence from Kenya's retail market suggests.
Third, I was struck by the lack of imagination and innovativeness in naming their private label, similar to Nakumatt's Blue Label, which they are looking to launch targeting the 'Kadogo' economy. It is spectacularly uncreative to name the private label 'Red Label' after their brand colour just because Nakumatt did the same.
One would hope that they could reach out to some of the many creative minds we have in this country to help them develop a unique brand. Strategy requires bold creative ideas. The essence of strategy is differentiation. Organisations develop strategy to distinguish themselves in the market and to create opportunities for capturing surplus value. Therefore, it appears logical that when going through a rough patch, one should attempt to not keep doing the things that have failed before.
For Uchumi however, the attitude appears to be quite similar to what Spike Milligan said of army training: If a man dies when you hang him, keep hanging him until he gets used to it. Much of what was communicated last week betrays a very traditional approach.
The only pleasant exception is taking the franchising approach, which in my view might actually prove to be Uchumi's most meaningful strategy decision. I am actually excited and hopeful that this will work out. Bearing in mind that the Kenyan taxpayer is set to bail out the business again, perhaps the government should include conditions in the bailout plan that would require that they actually implement this plan and to demonstrate clear value to the public by creating employment opportunities for the youth.
In this respect, I think Uchumi should partner with the government enterprise development funds such as the Youth Enterprise Development Fund (YEDF).
Uchumi still has a fairly good brand despite the challenges it has faced in recent years and of course, they know something about running retail stores, even though perhaps not too well. Nonetheless, they can provide the youth with the business fundamentals while the YEDF funds them to establish their franchise businesses.
This way Uchumi can inject much needed professionalism and enhance employment prospects in the retail sector which already employs many young Kenyans.
Nonetheless, the company needs to change the focus from brick and mortar establishment and ride the wave of online retail business. One of the key aspects of successful strategy is finding the right wave to ride. Recent years have seen tremendous growth of online trading meaning that Kenyans are embracing this new approach which offers them flexibility and saves time.
What's more, the necessary infrastructure for this is in place. You can shop online using your mobile phone, pay via M-Pesa and the seller dispatches the goods through a boda boda rider. Why is Uchumi not taking advantage of this already?
Kenya must face Trump to avert bullying of its citizens
Donald Trump, the current tenant at the White House, is a foreign policy ignoramus. I don't think he could point out Kenya on a map, even though he spent years de-legitimising former President Barack Obama, his predecessor, as an American.