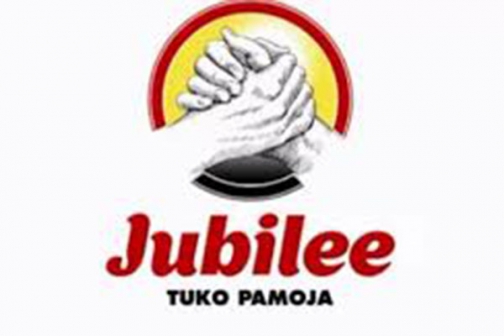 Doomsayers have predicted that Jubilee Party will implode during nominations for the party's ticket. I want to categorically state here and now that, that will never happen. The new party is founded on a firm foundation of sound ideals and underpinned by democratic principles.
It is preposterous that our opponents seem to be just sitting, praying and waiting for Jubilee to fall apart. Why don't day spend their time and resources crafting a vision for this country?
It is understandable why our opponents are envious of our achievements. To some of them, collapsing their small parties and merging with others to form a national outfit will sound a death knell for their political lives which are anchored on ethnicity. In fact when we mooted the idea of forming one party, they were overly cynical and gave us very little chance for success.
However, our talks were smooth and we crossed the merger bridge without a hitch. They still can't believe we did it.
We have pulled the rug from under their feet and they have no idea where they will go from here. All they have been left doing is to scorn our efforts, claiming that we will not succeed in holding our team together. Well, they are in for a rude shock once more because we have an unshakable belief in this new party. We are determined to set the pace of mature and civilised politics and doubting Thomases will soon be compelled to eat humble pie.
As we have repeatedly said, the decision to merge TNA, URP and a number of like-minded parties was arrived at after major discussions and broad-based consultations. We did not wake up one morning and decide that we want a strong party. The rank and file of the party is therefore fully informed of the goals we want to achieve and how we will go about achieving them.
This party will stand the test of time because we have placed democracy as its cornerstone. We have resolved to shut the door firmly on intrigues and machinations that are usually witnessed during party nominations.
We are prepared to conduct the most efficient and fair primaries that will see Jubilee party emerge not only victorious and united but also an envy of all political organisations in the region. President Uhuru Kenyatta and his deputy William Ruto, who are at the apex of our party, have also come out to expressly state that there will not be preferred candidates. If you want to clinch Jubilee's ticket for any elective position, there are no two ways about it; you have to sweat it out. This is the message that should go out.
A party can only be strong and be able to serve wananchi effectively when it sticks to democratic tenets in all its undertakings. When fair play prevails, losing candidates will be bound to honourably accept defeat because democracy and the people will have spoken. We want to see losers in Jubilee nominations vigorously campaigning for the winners in the General Election.
Patronage, nepotism, tribalism and the big-man syndrome have been the major undoing of our party politics. We must end this repugnant culture where if you do not have the blessings of the big man, your political goose is cooked. It is the worst from of dictatorship at work when the man at the helm and not the electorate is the one dictating who gets the nomination certificate.
Take ODM for example. Because of this complete lack of democracy, ODM which was once a national movement and was destined for great things is now a pale shadow of itself. We will not dare go this route in Jubilee.
Our aim is also to nurture a cadre of democrats who will stick to a party because they believe in its ideology. One of the most important attributes of democrats is that they accept defeat and still be vibrant members of the party. This is what we expect to happen in Jubilee because we have a shared vision that we can only attain if we work together, whether or not we hold any office.
Admittedly, we could experience challenges and a few defections. However, with the kind of transparent systems we are putting in place, there will be absolutely no reason to jump ship to tribal parties. There is honour in accepting the results of a process in which fairness has prevailed.