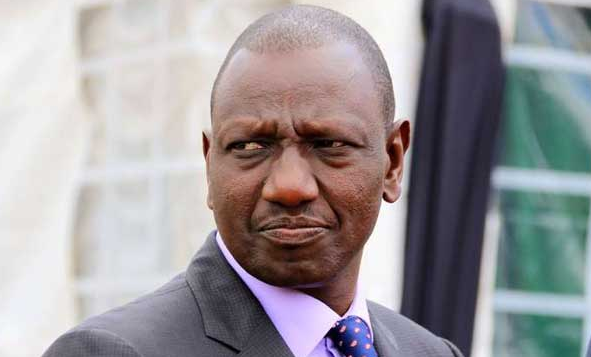 The legitimate Opposition was unable to agree on whom, between Jaramogi Odinga and Kenneth Matiba, would be its candidate to face incumbent President Daniel Moi during Kenya's first multiparty election in 1992. As a result, the Opposition split into two, one faction supporting Odinga while the other supported Matiba, a scenario that made it easier for Moi to win the election.
Matters were made worse when Mwai Kibaki, until then a Moi stalwart who had once declared that bringing down Kanu would be as hard as cutting down a mugumo tree with a razor blade, also decamped to the Opposition, declaring his candidature on a ticket of his newly-formed Democratic Party. While, as a result of their records, both Odinga and Matiba were genuine Opposition actors, Kibaki was not. In fact, he was regarded as a spoiler, especially for Matiba with whom he shared a voting base.
By the next elections in 1997, Odinga had died while Matiba's health, already in decline before the 1992 election, had worsened. In the circumstances, Kibaki emerged as the strongest Opposition candidate, and the support he received -- even from Matiba's supporters -- suggested that many had forgiven his betrayal and now somewhat considered him a legitimate actor for the Opposition.
Kibaki's opponent in 2002, Uhuru Kenyatta, lost because his late introduction to the race meant that there was insufficient time for the electorate to warm up to him, and secondly, he was the Kanu candidate at a time the country wanted to be rid of the former ruling party. However, 10 years later, Kenyatta would become president, his Kanu roots not a hindrance on that occasion.
When he became President after Jomo Kenyatta died in 1978, Moi was the longest serving Member of Parliament. When he succeeded Moi in 2002, Kibaki was also the longest serving Member of Parliament. By 2013 when he ran for president against Kenyatta, which some think he won, Raila Odinga had become the second longest serving Member of Parliament, after Kalonzo Musyoka. The careers of these individuals suggest that Kenyan politics rewards longevity.
Jubilee's coming to power in 2013 somewhat disrupted the time-related ascendancy in politics as both Kenyatta and his running mate, William Ruto, were young in politics. As Kenyatta is ineligible to run again, there will be no incumbent in 2022. Ruto is a front runner for 2022, a position reinforced by the lack of clear alternatives anywhere. The Opposition NASA is in disarray with Raila, its candidate in the last election, now working with Kenyatta on private terms, an arrangement that Kalonzo has since replicated. This has left the other two NASA principals, Moses Wetang'ula and Musalia Mudavadi, isolated and deflated.
While the traditional Opposition leaders would have been the sole source of credible challenge to Ruto in 2022, devolution has created a layer of leaders some of whom might seek national office next time round. County governors first elected to office in 2013 will not be ineligible to defend their seats in 2022, because of the two-term limit. A number of these consider higher office as a natural next challenge.
The short history of Kenya's competitive presidential elections shows that voter preferences swing wildly between elections. As a result, candidates regarded as having no political future in one election are able to bounce back and do well in subsequent polls. For example, by remaining active Kibaki eventually improved his performance and ended up as president on his third attempt, while Kenyatta did so on his second. The effect of Kenya's polarised politics is that it has promoted negative voting, a phenomenon in which the election is determined, in effect, by voting against a less preferred (and often hated) candidate, as opposed to merely voting for a favourite. Hobbled by the ICC cases that made them objectively unattractive, the Kenyatta-Ruto campaign in 2013 concentrated on making the electorate to fear and hate Raila, their main opponent, an approach that worked and was then repeated in 2017.
The fact that victory in presidential elections thrives on negative voting has implications for what is going on in Jubilee, after the handshake. Once reviled in Jubilee, Raila has been repackaged as a statesman following the handshake. In these circumstances, Ruto who was once a darling is slowly emerging as the pantomime villain, opposed to the peace and prosperity that the handshake claims to represent. Jubilee's supposed war against corruption which is ostensibly neutral, is in truth highly selective, calculated to cast only Ruto in negative light.
By 2022, in the absence of an incumbent to blame for Jubilee's disastrous management of the country, Ruto may be presented as the person most responsible. In that case, it will be easy for his opposition to campaign on a platform of "anybody except Ruto," in a poll that would in effect be a referendum on the DP, and where the merits of his opponent will matter little. Past elections have produced unexpected results, and may do so again, despite Ruto's current ascendancy.
- The writer is Executive Director KHRC. [email protected]