Rivals row on Sh63m loans as dock workers polls near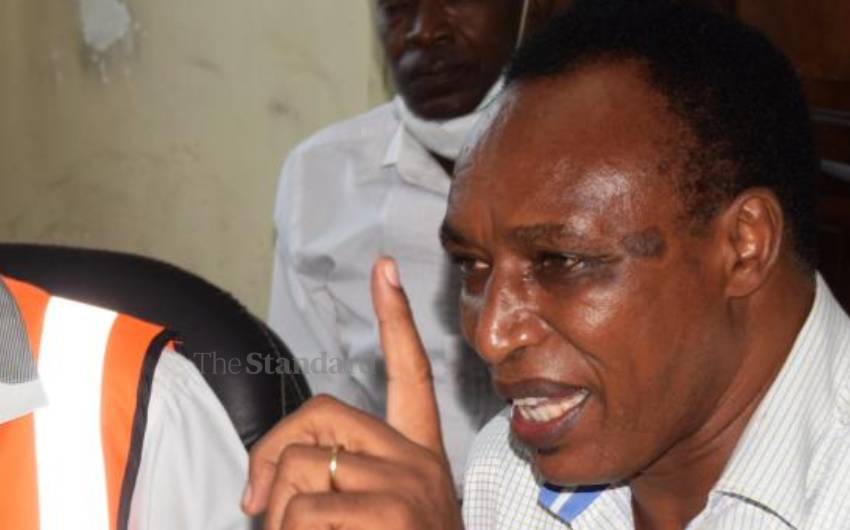 Loans acquired by the Dock Workers Union have come back to haunt an official as he campaigns to defend his position in the May 20 elections.
A faction of union members claim that Simon Sang, who is defending his seat as secretary-general, should account for the Sh63 million borrowed from Kenya Ports Authority, Mombasa Port Sacco, Bandari Sacco and shylocks before the elections.
The group allied to the union's chairman Mohamed Sheria and treasurer Joseph Makero allege that Sang went on a borrowing spree between 2016 and 2019 after engineering their suspension.
However, Sang dismissed their allegations, terming them as a witch-hunt by his detractors aimed at derailing his re-election bid.
In an interview with The Standard yesterday, Sang said the issues concerning the loans were cleared long time ago and wondered why the outgoing officials were bringing it back at this time as the union gears for election.
Sheria has threatened to move to court to challenge the alleged borrowing and use of the Sh63 million, claiming it was irregular.
Through his lawyers, he has written a demand letter to Sang following the ensuing row over the expenditure of the monies.
Facing crowded field
Sang, who has served as secretary-general for 15 years, is facing a crowded field of challengers who include his former deputy Abubakar Mohamed, former chief shop steward Renson Thoya and former head of container operations at the Port of Mombasa Edward Opiyo.
Apart from the secretary-general position, the 4,400 union members will also elect a chairman and treasurer among other seats.
Yesterday, Makero, who is not defending his seat , claimed that they only want the Sang team to account for the loans borrowed at the time the secretary-general and the union's national executive committee (NEC) suspended some officials for two years.
"While we were out of office, they (Sang team) were on a borrowing spree from KPA, Mombasa port Sacco, Bandari Sacco and shylocks. They even removed the treasurer and chairman as signatories from all Sacco accounts," Makero said, adding that Sang was the only approving officer of the union at the time.
He added: "The union is still servicing these loans even as our term of office comes to an end. All we are asking is how and on what was the money spent?"
But Sang maintained that Sheria and his team were on a witch-hunt over the financial misappropriation allegation and asked union members to ignore it.
"It is very sad and that the union's national chairman can go public over non-existent issues and falsehoods without blinking an eye," said Sang.
He claimed Sheria and his team were out to paint him in bad light.
At the same time, Sang said the Sh4.3 million budget for conducting the union election has been approved.