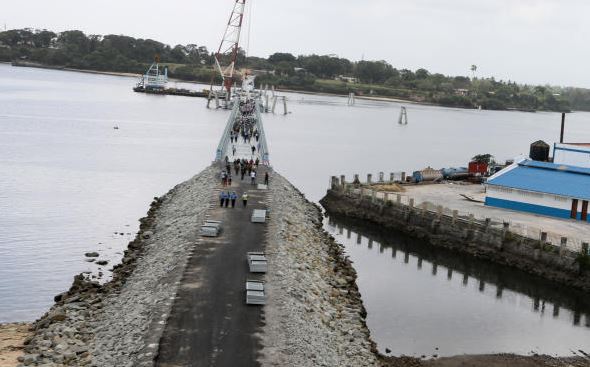 The Kenya Ports Authority (KPA) will deploy a team of engineers and technicians to man the newly constructed Likoni floating bridge at Liwatoni, Mombasa.
On Christmas Day, Mombasa residents had a feel of the bridge after the government opened it for five hours to pedestrians.
The Sh1.9 billion bridge along the Likoni Channel will be officially opened by President Uhuru Kenyatta on January 1 next year.
Yesterday, KPA Acting Managing Director Rashid Salim said at least three engineers and 15 operators would be deployed to man the bridge.
The floating bridge that connects Mombasa Island to the south coast can also be opened to allow ships to get into and out of the Port of Mombasa.
Read More
"In one week, a team from our staff will be deployed and trained on the handling and operationalisation of this bridge. We aim to fully automate the operations," Salim said.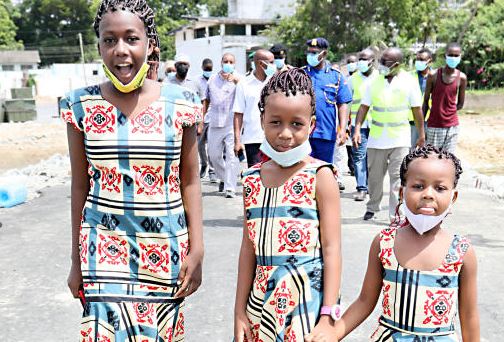 He added that since the facility lies on a sea route, KPA would erect navigational buoys for marine vessels entering or leaving the port to ensure the safety of all users.
Upon the official handover of the 824-metre-long bridge by China Road and Bridge Corporation, there shall be a six-month warranty period offered by the contractor.