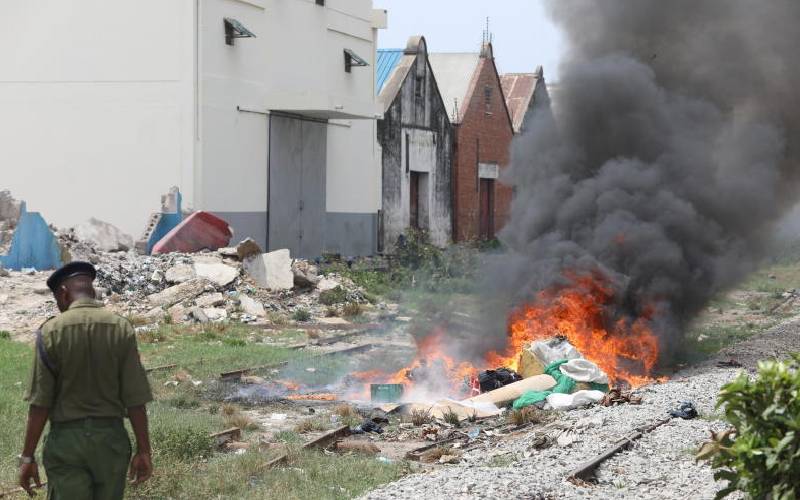 Many youths are now turning to Ecstasy following a drop in supply of cocaine and heroin in Mombasa, Lamu and Kilifi counties, a security report has revealed.
Coast Coordinator John Elungata said yesterday the sale of the addictive stimulant to the youth in the three counties was a big concern to the security team at the Coast.
Other medical pills being abused by the youth and other addicts, according to the security officials, are dozerperms, amphetamine, methamphetamine and methylphenidate.
A report by Coast security officials states that drug addicts were now buying illicit MDMA (ecstasy) following a security operation that has cut off cocaine, heroin and bhang.
"Some unscrupulous chemist owners in Kilifi, Mombasa and Lamu are selling dozerperms tablets to drug addicts, endangering their lives," said Elungata.
He said the addicts were also getting the pills from hawkers selling them in estates. "We are working with the Pharmacy and Poisons Board to root out the chemists. We know these criminals are targeting school children who are home," said Elungata.
He said police recently confiscated 100 tablets of Dozerperms in Kilifi and Lamu. He noted that the police also destroyed a five-acre plantation of bhang (cannabis sativa) in Kwasasi in Hindi Location, which he said was a big source of the drug in Coast region.
It has now emerged that criminal gangs such as Wakali Wao and Wakali Kwanza, operating in most parts of Mombasa, were the ready market for addictive stimulus pills.
The coordinator said the illegal drug was fuelling crime and street violence in the region. He cited a case in Lamu where a chief and a police officer were hacked to death by drug barons.
The report also indicates since March this year, more than 300 illegal narcotics traders have been arrested.
Human Rights Activists are, however, criticising the war on illegal drugs at the Coast, terming it an on-and-off reactive operation.
According to the Commission for Human Rights and Justice Executive Director Julius Ogogoh, the war on drugs should also be backed by rehabilitation programmes for addicts.
"It is a good thing to cut the supply, but what they forget is that addicts are sick people who need treatment. If hard drugs are not available they will go for anything," he said.
The report also indicates that 10,000 litres of chang'aa and 30,0000 litres of Kangara were destroyed during the operation.
Mombasa and Lamu counties are leading in drug trafficking, according to the report compiled by the security officials.
In Kilifi and Lamu counties, police confiscated 103 and 28 grammes of heroin valued at millions of shillings during the operation.
"In Tana River, Kwale and Taita Taveta, the demand for illegal narcotics is low because of the poverty levels. These counties are, however, transit routes," said the report.