Keroche heiress lover to undergo mental test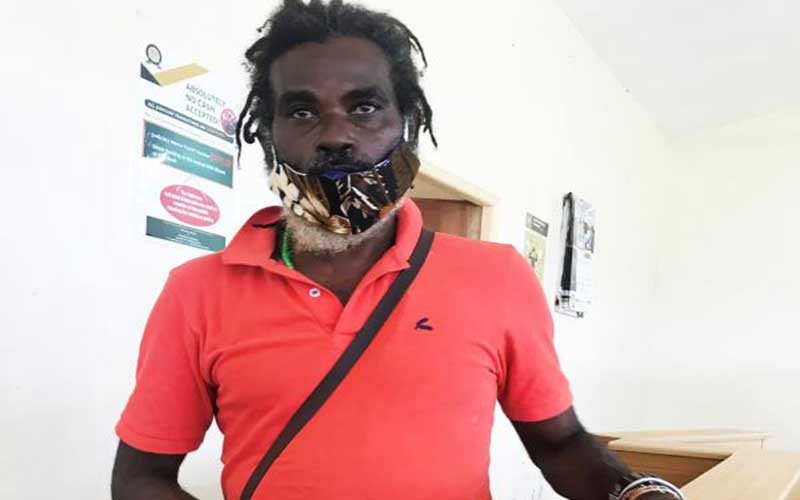 The lover of the late Keroche heiress Tecra Muigai has been committed to a psychiatric doctor to evaluate whether he is fit to stand trial for murder.
Omar Lali will be attended to by a doctor at Garissa Provincial Hospital pending his appearance before the Garsen High Court.
Justice Roselyn Korir granted the application of prosecutor Joseph Mwangi to have Omar undergo mental test before taking plea for the murder charge.
"The accused is hereby ordered to be taken to a psychiatrist for mental check-up to find out if he is fit to take plea on Thursday," said Justice Korir.
The suspect was arraigned at the High Court in Garsen on Tuesday following orders by the Lamu magistrate's court on Monday.
The accused was to take plea for the murder charges following an order by Garsen Senior Resident Magistrate on Monday.
The magistrate gave the order after the Director of Public Prosecutions (DPP) told the court that detectives had gathered enough evidence to charge him with murder.
Omar was arrested in May and freed on bond pending investigation. He was rearrested on Monday at the Lamu Law Courts following an application by State lawyer Eddie Kadebe that the prosecution had gathered enough evidence linking him to Tecra's murder.
Omar's lawyer Yusuf Abubakar said his client was ready for plea taking.
The suspect has been accused of allegedly pushing Tecra down the stairs on April 23 after a heated argument in a luxurious apartment in Lamu.
But Omar has denied the claims, insisting that the woman was his lover and he had no intention of killing her as they were planning to get married. He said Tecra had accepted to convert to Islam.
The accused, who had earlier claimed his lover might have slipped and fell down the stairs at night, was arrested on May 2 for questioning by police.
Police successfully obtained orders to detain him for several weeks before he was released on bond.
He has been on bond until last Monday when the DPP said they had gathered enough evidence, which included toxicology, postmortem reports, phone records and other witness statements, which they will use in the case against the suspect.
Omar and Tecra lived together on various occasions since mid-2017 when they allegedly met.