Five arrested for murder of man accused of assault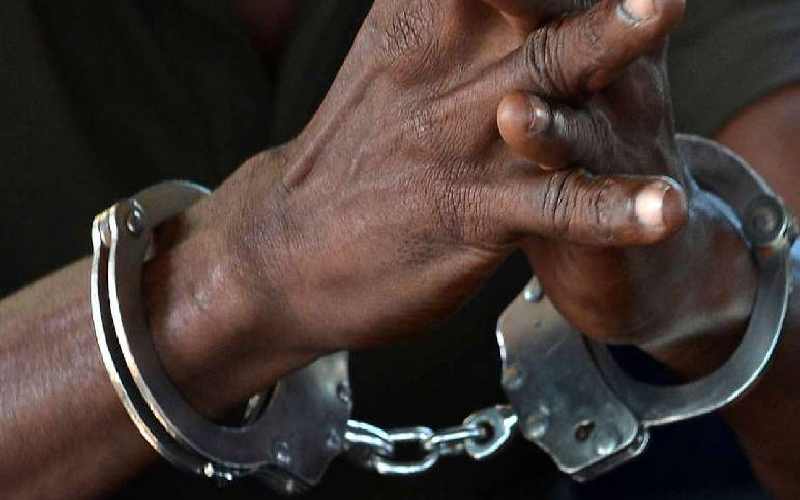 Police are holding five people in connection with the lynching of a 30-year-old man. The suspects are said to have killed the man for assaulting a female teacher at Shigharo village in Wundanyi last Thursday.
Taita sub-county DCIO Richard Cheruiyot said four suspects were arrested at the village where the murder occurred while the fifth surrendered to the police.
"Witnesses at the scene of crime identified the suspects and recorded statements to help us dig deep into the killing," Cheruiyot said yesterday.
Taita Deputy Police Commander Onesmus Kombe said the man was found lying on the roadside from where he was rushed to Wesu sub county Hospital.
"He was pronounced dead at the hospital upon arrival," he said.
"What we observed, however, is that he had bruises on the head. We cannot tell whether he fought or was subjected to mob justice as widely alleged."
Some villagers in Shigharo in the outskirts of Wundanyi town claimed the dead man was subjected to mob justice after he turned violent.
A month ago, a man beheaded his uncle in a bizarre incident that police linked to domestic violence.
After committing the killing, the 23-year-old stuffed the head in a gunny bag and took it to his aunt's homestead.
This came after the body of one James Njumwa, 29, was found hanging from the rooftop of his house at Kwangori village in Wundanyi.
Police believe Njumwa was murdered by a gang. The steady rise in homicides in the area has prompted citizens to call for more involvement of police.