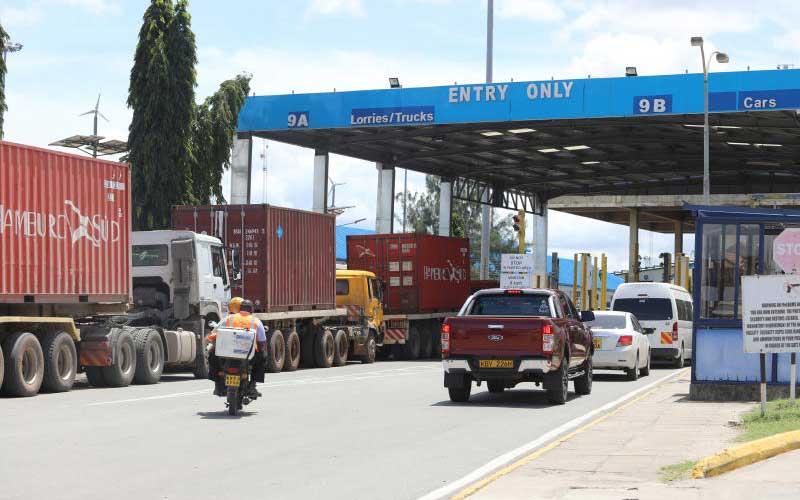 A corruption watchdog has written to the Ethics and Anti-Corruption Commission to investigate allegations of corruption at the Kenya Ports Authority.
According to National Action Against Corruption, KPA officials have been receiving kickbacks from suppliers and are on the verge of crippling operations at the port.
NAAC does not have any prosecution powers but collaborates with relevant agencies to facilitate investigations and prosecution.
In a letter dated May 26, NAAC director Gordwins Agutu wrote to EACC's Director of Field Services Jackson Mue requesting the agency to investigate and prosecute the suspected officials.
Dr Agutu asked the anti-corruption body to look into four bank accounts and establish why suppliers were asked to pay double or through 'cartels'.
Suppliers have accused a department head of demanding bribes to approve their transactions with the port authority.
NAAC said its own investigation has revealed the department has operated with impunity with its selective award of contracts to suppliers.
It accused the department abandoning the biennial structure of existing listed suppliers to an opaque process.
"I was with the acting MD and the confusion at the port is massive and raises eyebrows," noted Dr Agutu.
"KPA needs the intervention of President Uhuru Kenyatta to streamline the operations and the immediate arrest of the cartels," he added.
KPA is not new to controversy as its top managers have made news in the recent past in connection with accusations of corrupt dealings.
At the beginning of the month, Detectives from DCI in Nairobi carted away hundreds of documents to investigate fictitious tenders worth billions of shillings at the port.
Among the departments targeted are marine, electrical and engineering units.
Detectives are said to be investigating reports that billions were lost when businessmen were paid to supply non-existent goods.