Clerics reject mosques re-opening conditions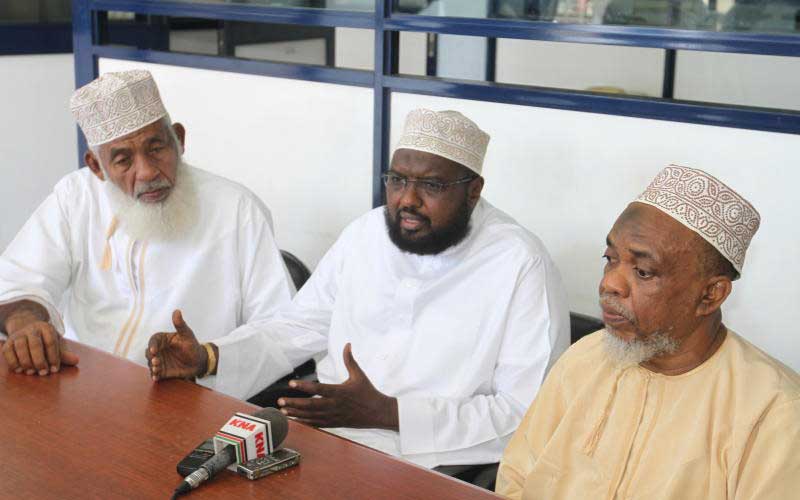 Muslim clerics are set for crunch talks with officials from the Ministry of Interior over the re-opening of mosques, days after rejecting the Mombasa County Government conditions.
Yesterday, the Council of Islamic Preachers of Kenya (CIPK) alleged the county's regulations went against the parameters of worshiping as prescribed in the Quran.
Sheikh Hassan Omar, the CIPK national treasurer said there were "iirreducible minimums" and that regulations should not try to redefine what is already spelled out in their holy book.
Among the conditions the clerics are opposed to is one that worshipers will be allowed in the mosque for a maximum of 15 minutes for prayers.
"In Islam, all the five swalah have prescribed times," he said.
Other conditions are that the mosques will be opened 15 minutes before prayers. Only children above 10 years will be allowed in with parental supervision while madrassa to remain closed.
"A persons(s) assigned at the entrance points to carry out screening of worshipers. Worshipers must don face masks, washrooms to be closed," insists the county government.
But Omar said it will not be possible to measure their temperature.
"The mosques had better remain closed until we get a better deal," he said.