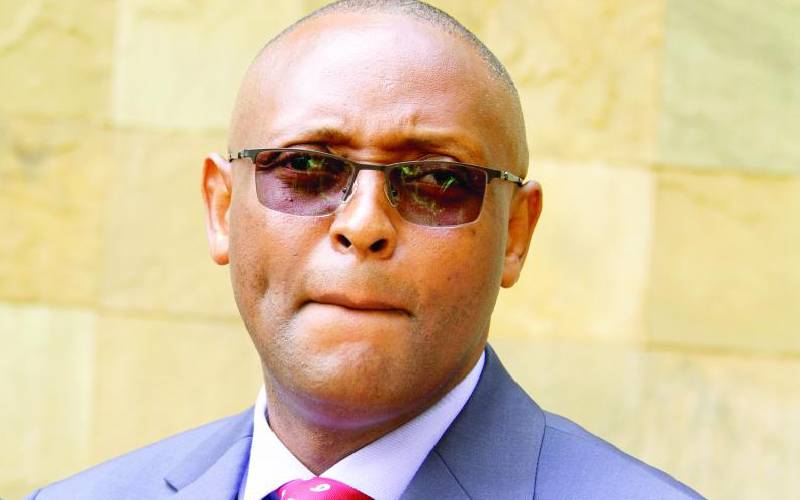 Taita Taveta Governor Granton Samboja (right) has nominated a new health executive.
John Mwangeka, the new nominee, is a hotelier and holds a Bachelor's Degree in Hospitality and Tourism Management from Kenyatta University.
The move comes after Cromwell Mwakirungu failed to be sworn in even after his nomination was approved by the county assembly on November 21, last year.
Members of County Assembly (MCAs) noted it was unfortunate that the newly vetted and approved executive had not been sworn in one month down the line.
Read More
Ailing sector
Ward representatives from both the ruling coalition and the opposition had demanded appointment of a new executive in the wake of the ailing health sector.
Education Executive Daniel Makoko has been acting as health executive.
Chairperson of the County Assembly Health Committee Frank Mmare and his counterpart in Public Accounts and Investment Christopher Mwambingu, while speaking on the floor of the House, said Dr Mwakirungu declined to take up the position.
Yesterday, Samboja yielded to pressure from the MCAs and nominated Mr Mwangeka, who served in the former administration as Wundanyi deputy sub-county administrator to replace Mwakirungu.
The governor said the new nominee had exhibited leadership and managerial skills in the discharge of his duties as a county administrator.
His name has already been forwarded to the County Assembly for vetting, said Dennis Onsarigo, the county government spokesman.