Groups to sue over non-disclosure of SGR contract, BBI expenditure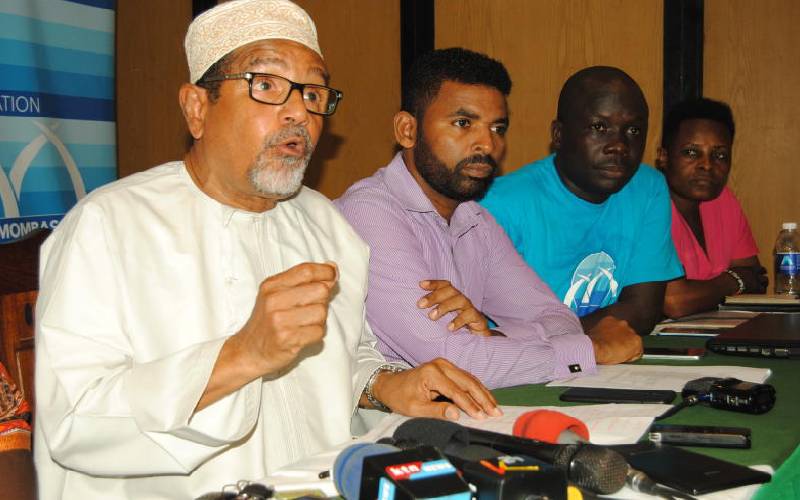 Human rights groups in Mombasa and Nairobi want the government to make public all the information regarding the Standard Gauge Railway (SGR) contracts.
The want the deals signed between Kenya and the Chinese government within 21 days, failure to which they will sue.
Katiba Institute, Muslims for Human Rights (Muhuri) and International Commission of Jurists (ICJ)-Kenya, want the state to provide all annexes and documents on SGR contracts.
They also want the information on the Building Bridges Initiative (BBI) and Building Bridges to Unity Advisory expenditure made public within the 21 days.
Prof Yash Pal Ghai, the director and chairman of Katiba Institute board, Muhuri's Khelef Khalifa and ICJ-Kenya's Kelvin Mogeni accused the government of keeping secret the SGR contracts and expenditure on BBI process.
Speaking in Mombasa yesterday, Mr Khalifa said the government had signed numerous deals in secrecy with foreign companies, and Kenyans needed to be told about the agreements as they are the ones who will ultimately finance these projects.
The activist said it was unrealistic that over a billion shillings is used per month to run and maintain SGR.