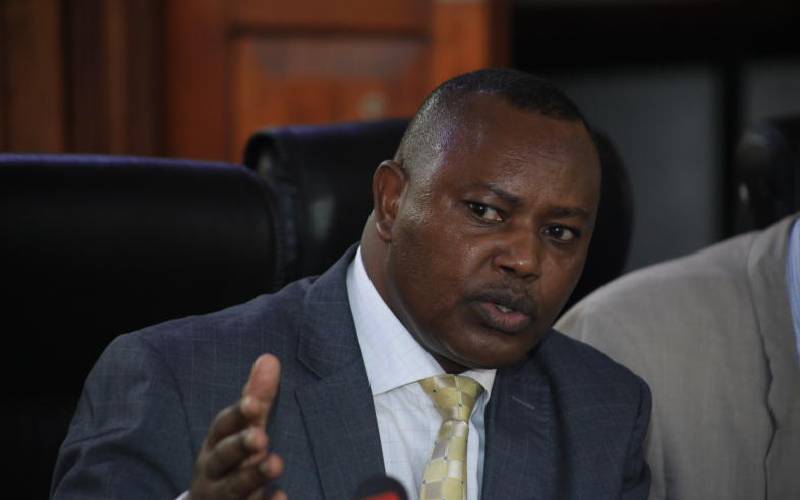 The High Court in Mombasa has ordered the Director of Criminal Investigations (DCI) to investigate the authenticity of documents used to transfer shares of a Sh2 billion hotel from a man to his children while he was in prison. Wilfred Guenther Herbert Osser, 74, has sued his son Ronny Patric Herbert Osser and daughter Jeanine Notalie Boehlig for stealing and illegally transferring shares of Hanos K Limited, a company that owns and runs Sh2 billion Papillion Hotel located on the Mombasa-Malindi highway without his permission. Yesterday, Justice P J Otieno directed the DCI to obtain all the necessary transfer documents from the parties involved within 60 days and present his report in court. The DCI is also expected to authenticate the alleged passport and death certificate of one of the hotel's former shareholders, Hans Hashuse, whose existence is disputed.
SEE ALSO: DCI boss interdicts 3 officers over theft
Justice Otieno said the dispute is likely to revolve around the authenticity of the documents used to alter the ownership of shares of the facility. Osser wants his two children to return the 78 per cent shares he alleges they illegally transferred while he was serving a 10-year sentence in Italy. He accused his children of making and presenting forged papers to the registrar of companies with express and constructive knowledge that they were not originals. He said the original shareholding of the Hanos K Limited was comprised of him, Festus Oganda and Hans Hashuse with a ratio of 150:1:149, respectively. Osser said in 1989, he gave 75 shares to his divorced wife (deceased) after Hashuse died.
SEE ALSO: Court ruling limits Centum school fee
However, there is a dispute whether Hashuse is dead or alive after he filed an application to be enjoined in the suit through his lawyer. Hasushe wants a share of the hotel. Osser wants the court to declare that the process of changing the directorship and the shareholding structure was unlawful and illegal. "I pray the honourable court to issue an order compelling the registrar of companies to rectify the register and revert the shareholding and directorship as it was before 2005 when the register was altered unlawfully," said Osser. He wants the court to declare that there was no valid interest passed by the disputed documents. He said the company did not authorise any transfer of shares