Joho's entire cabinet out of office following contract expiry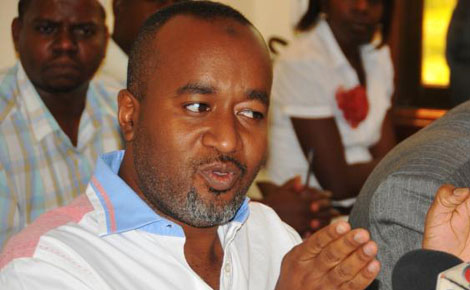 The entire cabinet of Mombasa governor Hassan Ali Joho has left office after expiry of their contracts on Tuesday.
All the ten CECs were clearing from their offices from Tuesday through to Thursday and some appeared anxious of their future despite full knowledge that their two-year contracts were ending. Some of the CECs have served the Joho administration since the inception of the devolved government in 2013.
Officials insist the departure of the whole cabinet will not inhibit or slow service delivery and operations at the devolved government although it is unclear when the new government will be created.
Reports indicate the governor is expected to reconstitute his government in the coming days or weeks amid reports some of CECs will be retained in the expected changes. New nominees will have to be vetted by the county assembly.
Copies of the CECs' contracts indicate they were hired on November 12 2017 for two years until November 12 2019.
None of the outgoing CECs agreed to speak on record despite acknowledging they were leaving office at the end of their contracts.
"It is true the contracts they had came to an end on November 12," said Job Tumbo, the governor's chief of staff when confirming the cabinet's departure.
Tumbo denied that the departure of the entire cabinet will affect operations of the devolved government.
"It is a normal thing for contracts to come to an end and there is nothing abnormal. Accordingly there is no crisis," Tumbo who is also acting County Secretary said adding that the outgoing CECs are "in the process of clearing."
Reports indicate that chief officers are now in control of dockets.
One CEC who asked not to be named confirmed that he was a little concerned about his future although he was aware that his employment would end in two years when he signed in November 2017.
"We were all aware that we had two year contracts. Some of us feel a little down because the two years have moved so fast," he said.
Meanwhile the Mombasa county assembly will vet Dennis Lewa who has been nominated for the vacant post of County Secretary on Thursday, according to notice by the assembly's appointments committee in yesterday's newspapers.
Francis Thoya held that post until early this year at the expiry of his contract. Mr Tumbo has been acting since.