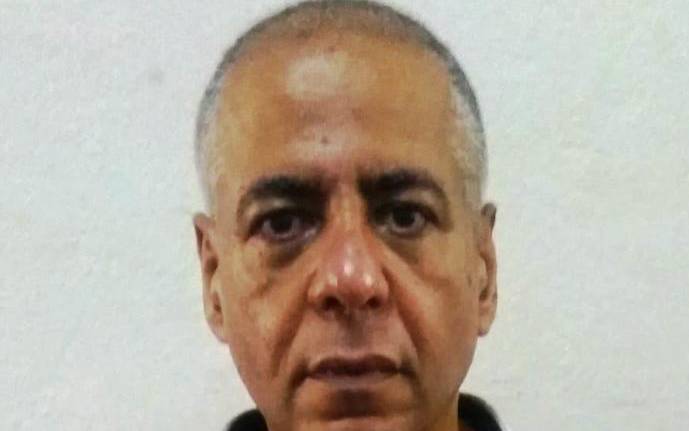 A man has gone to the High Court in Mombasa seeking to be paid Sh1.12 million every month from the estate of his deceased father.
Jagjit Singh Gurumukh Pandhaal, a British citizen, told Lady Justice Mugure Thande that despite coming from a wealthy family, he was jobless and could not provide for his family.
"I have two young children who cannot go to school. We are living like paupers despite my late father leaving behind a vast estate, which my brother has solely appropriated for himself," said Mr Jagjit (pictured).
The petitioner wants the court to grant him a general payment of Sh400,000 each month, Sh80,000 for rent, Sh320,000 for school fees and other educational expenses each term, and another Sh320,000 for domestic and other miscellaneous expenses.
In his application, Jagjit told Justice Thande that his father, Gurumukh Singh Narain Singh Pandhall, had left a will in which his wife, Pritam Kaur Pandhal, was to be the administrator of his estate.
He, however, claimed that his brother, Tejinder Singh Pandhal, was solely enjoying all the proceeds of the estate that is worth an estimated Sh1.5 billion.
Jagjit said he had moved to San Pedro, Spain, with this Moldovian wife and children where he earned a living doing menial jobs. He explained that the relocation happened after his family was denied entry into the United Kingdom where he had been a resident for many years.
He told the judge that he was not disowned by his father and urged the court to revoke the grant of probate issued for his father's estate on October 26, 2009.
He also told the court that he had three sisters and none of them had laid a claim to the estate.
Jagjit is seeking a share of seven disputed properties. They include a transport yard in Mikindani that sits on two acres, Pandhaal Furniture Manufacturers Workshop and Central Furniture Showroom along Lumumba Road, and three other properties in Mombasa.
He said his mother was receiving nearly Sh1.5 million in rent each month from two properties, and accused Tejinder of misappropriating the money.
He also wanted the court to bar Tejinder from selling six properties situated in Mombasa, which he said were worth hundreds of millions of shillings.
Jagjit shed tears as he accused Tejinder of refusing to allow him access to their seven-bedroom Nyali house to visit his 85-year-old mother.
"I know my brother is the one controlling everything. He has taken advantage because she is old. He threw me out and I have not been able to see my mother for four years. He stops me from seeing her whenever I fly back to the country to visit her."
Justice Thande said the property dispute should not come between mother and son and ordered Tejinder to grant Jagjit access to their home.
"Let the son be allowed to see his mother. Facilitate the same while you continue to negotiate to reach an amicable solution before appearing before me in two weeks' time," the judge ruled.
But Tejinder's lawyer, Wanjiku Nderitu, in a preliminary objection, said that the judge lacked the jurisdiction to hear the succession matter.
Tejinder said his mother was 'fully in her senses' and aware of the dealings she had carried out with the assets inherited from her husband.
"Jagjit is deliberately misleading the court in order to enrich himself financially without any regard for my late father's wishes," said Tejinder.