I cry for Mariam and Amanda wasting away in the cold sea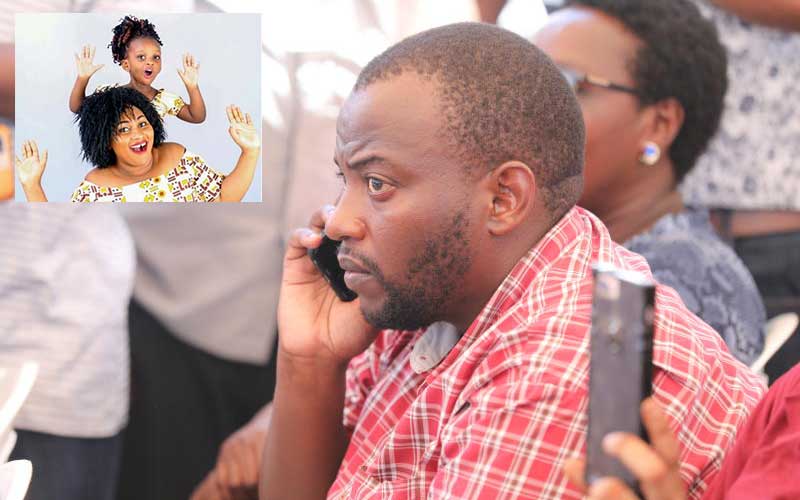 Eight days after his wife and child drowned, John Wambua and his nine-year-old son, Elvin, are clearly distraught.
The pain of not knowing when the bodies of their loved ones Mariam Kighenda and Amanda Mutheu will be recovered is eating away at the family members.
Despite putting on a brave face, it is clear that the events of the past week have taken a heavy toll on Mr Wambua.
Wambua describes his 13-year marriage to Mariam as the best years of his life, even as he regrets that he was not there to save his wife and daughter "when they needed me the most".
"It is a pain I cannot wish even on my enemies," said Wambua in an interview at his Tudor estate home yesterday, where the family has started holding vigils.
Wambua revealed that a diver was scheduled to arrive last night from South Africa to join the Kenya Navy in efforts to recover the two bodies. The family hired the diver at Sh2 million donated by Governor Hassan Joho.
The family had earlier paid Sh100,000 to private divers from Mombasa. The divers had initially asked for Sh250,000.
Kighenda, 35, and Amanda, aged four, drowned after their car slid off a moving ferry, the MV Harambee, into the Indian Ocean.
"We have been informed by experts that today is the end of the monsoon period and it will be easy to locate the wreckage and bodies. We have hope," Wambua said.
At his home, worshipers from Winners Chapel Church described Kighenda as social and hardworking, and a "strong believer in family virtues".
The vigil is being led by Pastor Samael Mwangemi. "We can only seek God's hand to intercede and comfort the bereaved," the pastor told the congregation.
Kighenda's sister-in-law Roselyn Mutavi said the vigils started on Saturday.
"She was my best friend. Ever since I knew her, she was like my sister. A very cheerful mother," said Ms Mutavi.
She recalled that one week before the tragedy, Kighenda had attended a baby shower of their friend's baby.
"She was jovial and charming, leaving everyone in stitches," said Mutavi.
The family decided to shift their prayer meetings from the rescue centre at the beach after it became apparent the operation would take longer than expected.
"Since we moved home, we sing, pray and cry every day until morning," said Mutavi, adding that she believed crying was part of the healing process.
She said some family members were still in denial, adding that they had said they would only believe Kighenda and Amanda were dead when they see their remains.
"We are not happy and comfortable knowing that Kighenda and Amanda are still trapped in the cold on the seabed," said Mutavi.
Wambua said their only wish was to retrieve the bodies of his wife and daughter and to give them a decent burial "so that their troubled souls can get warmth".
He revealed that in the last eight days he had been approached by some people who advised him to slaughter a cow so that the bodies could be retrieved.
"I have stood firm in my faith. The only blood I believe was shed to save life was that of Jesus. I have turned down such overtures," said Wambua, who is an operations manager at Almar Containers East Africa in Miritini.
He said Elvin, the couple's eldest child, had not stopped crying at the sight of pictures of his mother and sister circulated in the media.
"I broke the news to my son on Friday and since then it has been tough for him. It is a healing process," said Wambua.
When The Standard arrived at their home, Elvin and Kighenda's parents, Elizabeth Mwaghogo and Peter Mwanyasi, were being counselled.
The boy was first counselled on Friday and was scheduled to sit through another session yesterday together with his grandfather and grandmother. The counselling is being done by experts from the Kenya Red Cross.
For now, Wambua says what is keeping him going is his faith and prayers from the public.