Kingi pushes for takeover of Galana-Kulalu irrigation project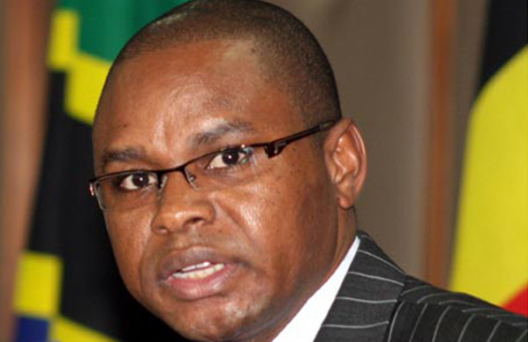 Kilifi Governor Amason Kingi has made a fresh call to the national government to hand over the multi-billion shilling Galana Kulalu irrigation project to Kilifi and Tana River counties.
He said the project could produce food on the planned one million acres in just five months to feed the whole country.
Mr Kingi noted that funds allocated by State to the project were going to waste as little has been produced even as thousands of residents of the Coast were hungry.
"We are asking the President to hand over the project to the two counties and see results in just a few months," he said.
The governor believes the project collapsed because of corruption, claiming that cartels misled President Uhuru Kenyatta on the scheme.
Kingi and his Tana River counterpart Dr Dhadho Godhana have argued that agriculture was a devolved function and hence the irrigation project should be under them.
Kilifi has set up small scale irrigation schemes to address food insecurity in the county.
The schemes are Uhai Mariakano, 75 acres, at Jilore in Malindi sub-county and Mdachi irrigation scheme, 70 acres, in Ganze sub-county.
The county government has seen more than 2,000 acres put under irrigation in places such as Magundho, Zia ra Wari, Pangani,Burangi, Madoviani,Kakuyuni, Kwa Ndezi ,Gandini Bombi and Hongera Bwagalao irrigation schemes.
The schemes has benefited close to 1,500 families directly while over 10,000 people benefit indirectly.
The county government plans to increase the schemes from 12 to 28 in areas such as Baricho, Kipanga, Ajeni, Altete, Uvumbuzi, Chakama, Kakoneni,Ndamungu, Kasidi, Lutsangani, Chengoni and Mwanzai.
The Galana-Kulalu is a national flagship project that cuts across Kilifi and Tana River counties.
A feasibility study established that the area has 1.2 million acres of arable land and Government placed 10,000 acres under a model farm.
Little harvest
The farm was established Green Araya Limited of Israel but corruption in Government was blamed for poor production.
So far Government is reported to have pumped in Sh7.2 billion, but has harvested little and the project was at the verge of collapse.
Last month, the Senate committee on Agriculture led by chairman Ochillo Ayacko said in Kilifi they would summon officials of the National Irrigation Board and the Israel firm to explain the state of affairs at the Galana Kulalu farm.