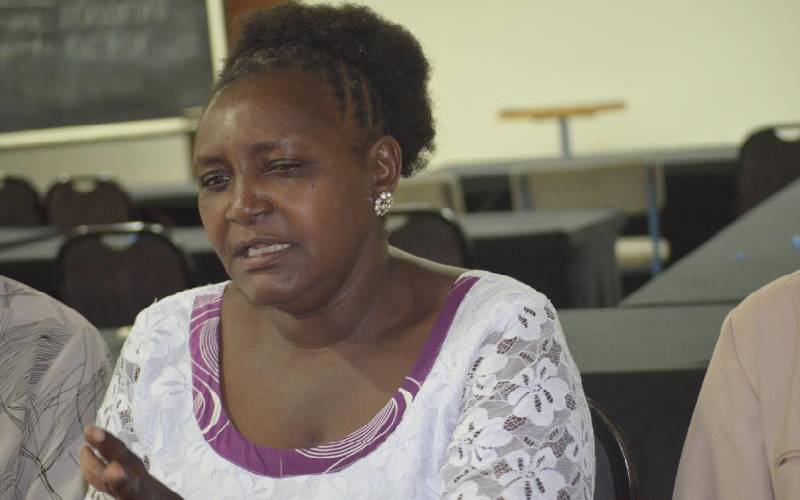 A local-based teachers' association in Kilifi county has called on Teachers Service Commission (TSC) to train more instructors to support protection of pupils against sexual abuse.
The Beacon Teachers Movement (BTM) said most teachers lack the training and skills to detect child abuse.
The call comes as the number of pregnant girls in the county hit 20,856, according to the county's department of health.
Speaking during a one-day workshop organised by the Centre for Rights Education Awareness (Creaw) at a hotel in Kilifi, BTM chairperson Andrew Mwarabu said they had started an awareness programme to help pupils report if they are abused by anyone.
"The journey to protect children in Kilifi against different forms of abuse is not easy. This is because not all teachers have been trained on child protection.
"The county has many schools but it is only the head teacher and one teacher per school who have been trained," said Mr Mwarabu.
"And this does not apply to all schools but only those that were selected. There is still a big problem," he added.
Creaw supports teachers in capacity building and sensitisation on sexual violence in schools. It also offers legal services.
According to Mwarabu, the county has less than 100 teachers trained to protect learners against child abuse.
Many hesitant
Mwarabu, who is the deputy head teacher at Dunguni Primary School in Kauma sub-county, said the issue had become a challenge since not all teachers had embrace child protection.
"Very few head teachers who have been trained on the beacon movement are implementing it in schools. Most of them are hesitant. And since the whole issues involve child protection, it is not easy for untrained teachers to associate themselves with supporting a child who has been abused to get justice," he said.
The movement handled about 256 cases of general abuse in schools in 2016.
In 2018, it had 318 cases and this year it has 29 cases.