Finance executive locks self in office to evade arrest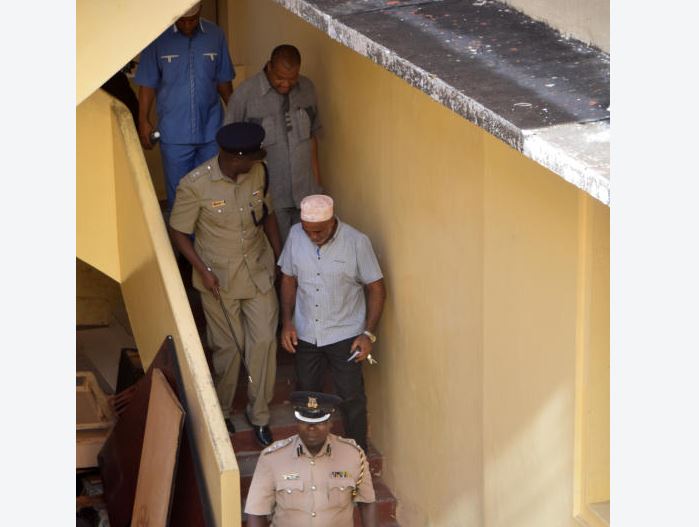 County Finance Executive Maryam Mbaruk and her Chief Officer Aisha Abdi on Monday afternoon locked themselves in their offices to avoid being arrested.
A contingent of seven police officers had arrived at the county government offices to enforce arrest warrants issued by High Court judge Erick Ogolla against the two. They, however, locked themselves in their offices with the help of the county inspectorate.
Ms Mbaruk and Ms Abdi were found guilty of contempt of court. Justice Ogolla last week said the two should be committed to jail for failing to pay a Mombasa based lawyer more than Sh18 million for legal services rendered.
Last January 31, Ogolla suspended the warrants, which the court had issued on December 6, last year after the county entered consent to pay the lawyer, Robison Malombe.
According to the consent signed by Malombe's lawyer Charles Gomba and the county's legal representatives Balala and Abed Advocates, and which was also deposited in court, the county committed to pay the lawyer within 60 days.
According to Malombe, the Sh18 million was part of more than Sh1.2 billion Governor Hassan Joho's administration owed him.
"These are services rendered during the defunct Mombasa Municipality. According to the law, the county inherited both the assets and liabilities," Malombe said yesterday.
Commission for Human Rights and Justice Executive Director Julius Ogogoh criticised police, alleging that they were not keen to effect the order.
"It appears some people are above the law. We cannot understand why the police cannot effect the court order, which is very clear," said Mr Ogogoh.
Activities at the county offices were paralysed as the officers moved to effect the orders but were barred by the county inspectorate and other senior county officials.
The police officers called in reinforcement, which arrived 40 minutes later. The new team, led by Coast Region Deputy Police Commandant Joseph Chebii, stormed the offices but found that the two officials had sneaked out.