Amref nurse, who went missing from Nairobi, dies in Mombasa after two months in coma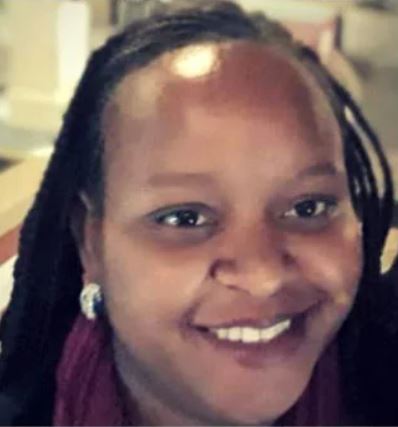 Amref-Kenya nurse who vanished from Nairobi on February 21, 2019, has died at the Coast Provincial General Hospital.
A close family member informed The Standard that Margaret Kilelu died on Thursday morning after staying in the Intensive Care Unit for weeks.
Lydia Opiyo, who had known the deceased for over ten years, described her as a family oriented woman who loved her family and she was ever happy.
"Maggy, as I always call her was a quiet woman who was ever happy, calm all the time and really loved her family," said Lydia.
She further told The Standard that up to date, they have not known clearly what killed the deceased since the doctors did not give a clear report.
Lydia said the doctors have been trying to wake her up from the ICU bed for the last two months.
"No one knows what happened, Maggy has died with the truth since she has not been able to wake up and explain what happened to her," added Lydia.
The mother of two lapsed into a coma several times since her hospitalisation at the facility.
Two weeks after being in the ICU, Lydia said the deceased opened her eyes but she could not move or recognize anyone even her own mother.
Early this year, CPGH CEO Iqbal Khandwalla told The Standard that Kilelu was still unconscious at the hospital's Intensive Care Unit.
Mombasa police commander Johnston Okasida Ipara while confirming the incident told The Standard that Kilelu told police officers at the Kadzandani Mwatamba police post that she did not understand how she found herself at the Kenol Petrol station in Nyali.
Kilelu was found lying helpless at the petrol station in Nyali on February 22 at around 2 am.
Ipara explained that the Good Samaritan offered Kilelu to spend a night in her house, an offer that the police supported.
However, the next day, the Good Samaritan went back to the police post at around 9 am in the morning informing the police that Kilelu, who disappeared a month after burying her husband, could not move or respond to any call.
"The Samaritan informed the police that Kilelu could not wake up in the morning after shaking her severally," said Ipara.
He further explained that the police rushed Kilelu to a clinic in Kadzandani where after some checkups, she was referred to the Coast Provincial General Hospital.
A family member who sought anonymity said that Kilelu together with her two sisters had on February 21, escorted her mother to a bus station.
But upon the sisters going home, they could not find Kilelu.
He told The Standard that the sister had previously been admitted at the Kenyatta National Hospital and had been discharged on February 18.
"After realizing that Kilelu was missing, we reported to the nearest police station in Nairobi only to hear that she was found in Mombasa," he added.
The woman went missing from her house in Nairobi's Tena estate.
Kilelu, who was wearing a black jacket and long grey dress, was found unconscious in a loose dress known as a dera.
"She left her house on Thursday around 10 am and we don't understand how she got to Mombasa. It is said that she was admitted on Saturday but no one can tell us what happened in the two days," said a family member at the time.
The deceased has left behind two boys aged five and three years.