Kilifi moots plans to start commercial cocoa farming: Governor Kingi states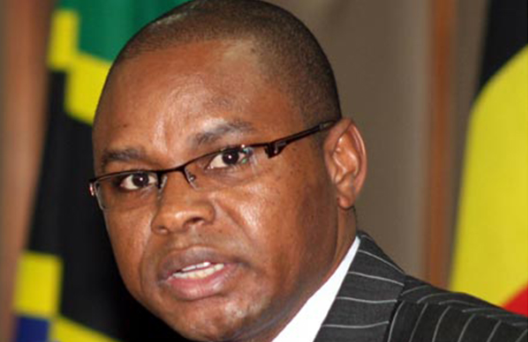 Farmers in Kilifi County could soon start growing organic cocoa as the County Government seeks to develop its agricultural output.
This follows a successful feasibility study conducted by the Kenya Agricultural Research Organisation (KALRO) and Kilimo Sasa Fund in Mtwapa on the crop viability in the Coast region.
Speaking during the signing of a Memorandum of Understanding (MOU) between the County Government, Kilimo Sasa Fund (KSF) and the Community Agriculture Resources Development Program (CARDEP), Kilifi Governor, Amason Kingi said Cocoa farming had the potential to immensely transform the livelihoods of the local farmers.
"This project is going to diversify the way we do our agriculture, as we are aware farming in Kilifi is mainly for subsistence consumption, but with this programme we are going to see farmers producing more cocoa for commercial purposes,'' Kingi said.
He added that they expect Cocoa produce to compete other Cocoa products across the world and become a reliable source of revenue to Kilifi and Kenya at large just like Coffee and Tea.
Kingi said the project will be centered towards the local farmers with the county government and Kilimo Sasa Fund offering the necessary support through training on regenerative sustainable agriculture and the use of bio organic fertilizer.
The project, dubbed Cocoa for New and Sustainable Livelihoods (CONSUL), comes at the right time when Kilifi County Government is committed to find an alternative economic activity to substitute the ailing cashew nut industry and dwindling tourism sector.
Kilimo Sasa Fund Executive Officer, Mr Gary Stubley said that the fund was keen on developing a cocoa seed variety that shall rival other cocoa producing regions across the world.
Stubley said that cocoa is extremely profitable in the world market and sustainable as a cash crops which can survive for more than 40-50 years.
"This is without a doubt a very sustainable product that you can intercrop with other cash crops and can mature within two and a half years," said Mr Stubley.
He said they might get an interim crop which will be able to give two crops a year.
"No one in the world can do without chocolate where we can see children doing chocolate and cereals, sweets and even adults. There is a complete demand for it. Cocoa pods already exist in Kilifi according to our research and there is seriously a mean to rejuvenate and start the cocoa industry," said Mr Stubley.
Kingi who lauded the partnership said the cash crop will be of major economic importance to the small-scale farmers in Kilifi and would likely change the livelihoods of the people of Kilifi which will go a long way in reducing the levels of poverty in Kilifi County.
He said his administration through the department of agriculture has set up several measures to revamp the agricultural sector and diversify economic activities of its residents.
"We are currently in the process of revamping our cashew and coconut industry and the introduction of Cocoa farmingwill be another frontier with which our people will be able to benefit fully while at the same time challenging our farmers to embrace new modern agricultural ventures as we look to add value to our already existing agricultural production" said governor Kingi.
Once the project takes off Kilimo Sasa plans to establish a cocoa processing plant in Kilifi if the volumes of Cocoaproduced in Kilifi are huge enough to justify the establishment of a processing farm.
"We would wish to find people walking in supermarkets to buy chocolate written made in Kilifi or processed in Kilifi and i believe with the well thought strategy put in place CocoaFarming will be a Big thing in Kilifi." added Kingi.
Cocoa seedlings will be sourced from Ghana which is one of the leading producer of cocoa in the world and then Kenya Agricultural and Livestock Research Organisation (KALRO) which is a sub partner in the project will breed the seedlings in their nurseries for six months and then pass these seedlings to Community Agriculture Resources Development Program (CARDEP) which will further distribute these seedlings to the local farmers of Kilifi county for planting and starting the initial farming of Cocoa.
The ambitious program targets any willing farmer in kilificounty through the department of agriculture the county sets to roll out a farmer recruitment program with an aim of reaching up to 99,000 household farmers for the start of this project.
The project mainly targets Kilifi south, Kilifi north and Malindi areas due to its favourable climatic conditions which better allows the growing of Cocoa.