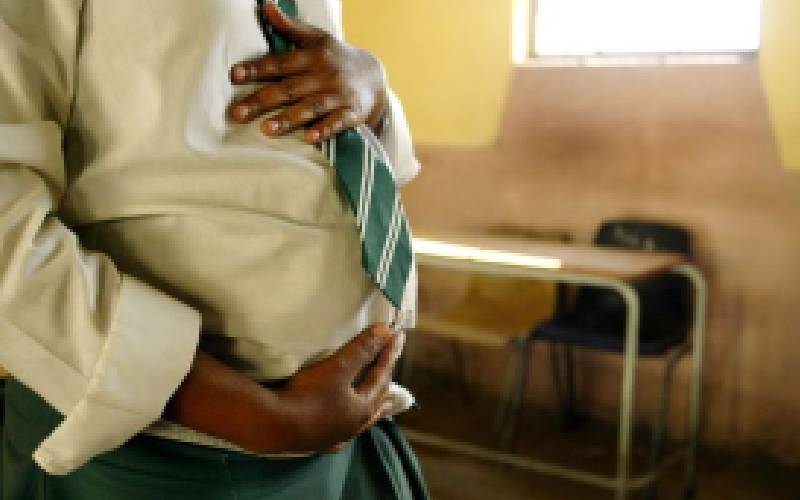 Mpeketoni division administrator has blamed poor parenting and negligence for the rapid rise of early pregnancies among girl's in the area.
Speaking in Tewe in a public baraza on Saturday, Robinson Gakuru the Assistant county commissioner claimed some parents have neglected their children and abdicated the role of taking care of them exposing them to predators.
"Mmeteta kuwa watoto wanapachikwa mimba, nani hufanya hiyo kazi,nikazi ya nani kuwaongelesha wasichana (you are complaining that girls are being impregnated, who is doing the work, who is supposed to talk to the girls on early pregnancy?)"asked Gakuru.
The administrator however gave a stern warning to negligent parents and predators saying they will be arrested and charged.
Read More
He also claimed parents should also be blamed for allowing their children to abandon their studies adding the parents also do not report to authorities when their daughters and sons vanish from home.
"How can a girl sleep away from home for three days then as a parent you did not report and come complaining that your daughter was raped, that is not right, you had the responsibility of reporting the day the girl did not come home for action, parents stop making our work hard, you are the ones harboring criminals" Gakuru added.
This comes after reports that about 10 school age girls in Lamu sub-county aged between 16 and 17 years recently left school after falling pregnant. Some have already given birth.
In all these incidents none of the men responsible has been arrested although local police admit reports were filed with police.
Lamu Women representative Ruweida Obo who has been on the forefront in the fight against early pregnancy, said that the law protects the child saying that any member of the public can complain.
Obo said that the ministry of education needs to communicate to schools to have the girls readmitted despite them being mothers.
She also said there are plans to have a rescue center where the girls can be taken to, continue with their education.