Anti-terror police to detain 20 youths for seven day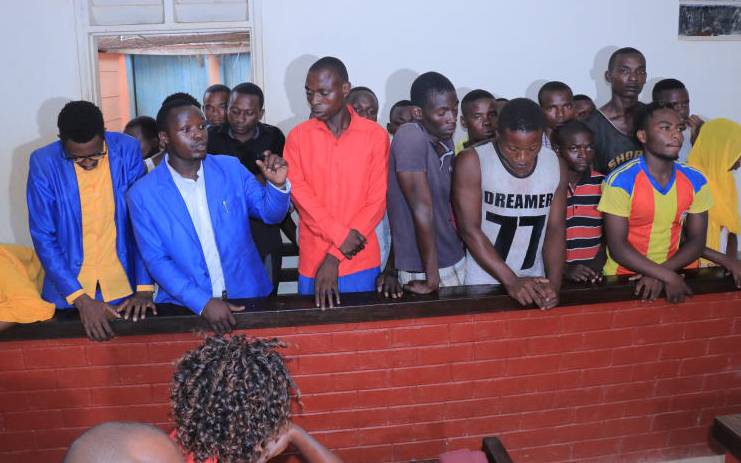 Twenty youths police claim are members of a terrorist group have been remanded for seven days to allow officers to complete investigations.
The Anti-Terror Police Unit had asked Kwale Chief Magistrate Dominica Nyambu to hold the suspects for 15 days.
The magistrate said the seven days were sufficient for police to complete investigations on the 20 youths arrested at Samburu in Kwale County.
"I grant the police seven days and insist that the suspects be treated in a humane manner," she said.
The suspects will be detained at the Diani Police Station.
In his affidavit, anti-terror police officer Benard Mudavadi told the court that Nuru Sofia, Wilfred Mandisa, Gerald Irungu and 17 others were being investigated for the offence of being members of a terrorist group.
They were also being investigated for being in possession of counterfeit goods.
Forensic analysis
"During the arrest, the suspects were found in possession of mobile phones which require exploitation and forensic analysis so that their associates and the terrorism network can be unearthed," said Mr Mudavadi.
The suspects, however, told the court that they were not informed about the reason for their arrest and claimed they had been tortured by police.
The case will be mentioned on February 4.
Elsewhere, 12 men were arrested at the Dadaab refugee camp in Garissa County in a crackdown on terrorist activities in the country.
The suspects were said to be illegally in the camp.
"They could be terrorists. Why didn't they register as per the requirements for all refugees in the country?" asked one officer.
Inspector General of Police Joseph Boinnet said one of the suspects had two foreign passports.