Anti-pollution activist tells of how son got ill from toxic lead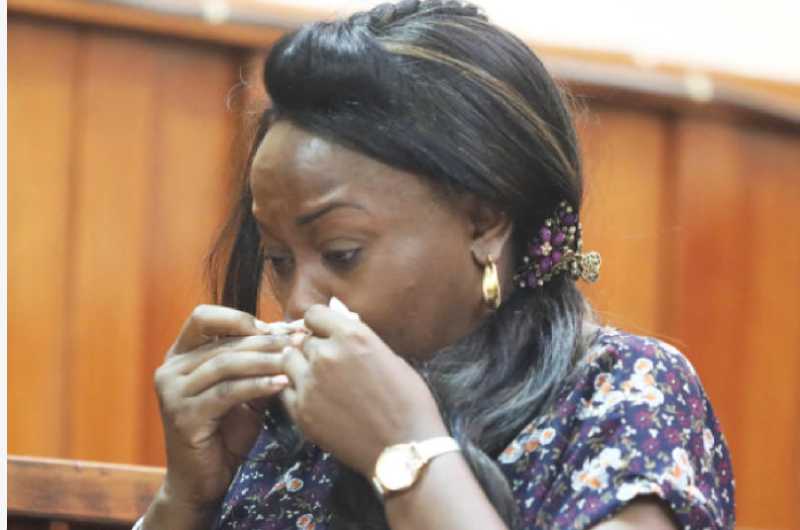 A former Administration Manager at a metal refinery company in Owino Uhuru slums, Mombasa, told the High Court she quit the job after discovering her son was suffering from lead poisoning.
Phyllis Issa Omido who is the founder of Center for Justice, Governance and Environmental Action (CJGEA) said after quitting the job three more children tested positive for lead poisoning.
"I was employed as an administration manager for about four months or so and then my son started to become critically ill and after several tests he was found to be suffering from lead poisoning. I resigned and begun to enlighten other workers and the community around," Ms Omido said.
She told Lady Justice Ann Omollo that 20 residents, including former factory employees have died from lead poisoning in the last ten years.
Omido said that the Senate Health committee chaired by former Senator Wilfred Machage investigated the factory and compiled a report which recommended further tests on residents and punishment of those behind contamination of the environment.
Owino Uhuru residents are seeking more than Sh2 billion in compensation from the government due to the lead poisoning. The residents through CJGEA, filed the petition in court in 2016 after the relevant authorities failed to address their plight. The petitioners claim that since the factory commenced operations in 2006, there have been more than 20 deaths attributed to leadpoisoning.
In July, a retired government chemist Bideru Wandera told the courts that the level of lead within Owino Uhuru slums is beyond accepted World Health Organisation WHO levels.
The expert recommended that because of high contamination residents should be relocated and the soils excavated and buried in a deep mine.
"When you have blood levels of beyond 200 micrograms per decimeter someone is supposed to be dead. In a Dakar slum in Senegal called Sagar where 10 children died, the lead level was over 100 microgrammes per decimeter," Wandera said.
Omido said that her attempts to write letters and circulate the results to Nema, Ministry of Public Health and the county did not spark any action.
She said after the first worker at the firm Karissa died while other smelters fell critically ill and succumbed, she organised public demonstrations to force State action but to no avail.
Omido said that after five years, they finally succeeded in having the refinery shut down after the ban of export of lead from the EAC.